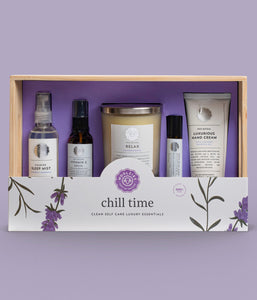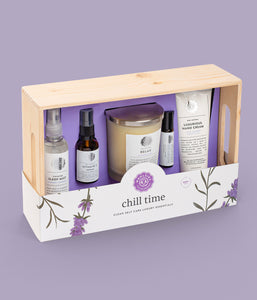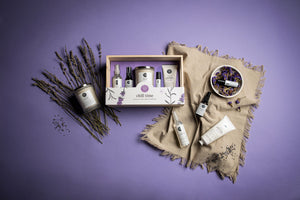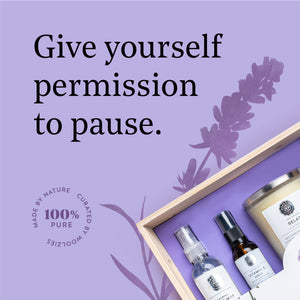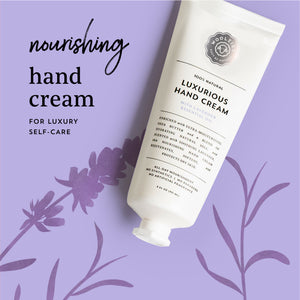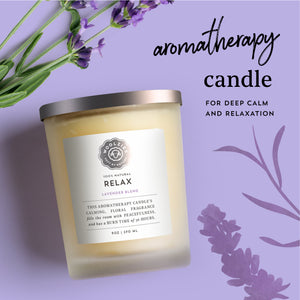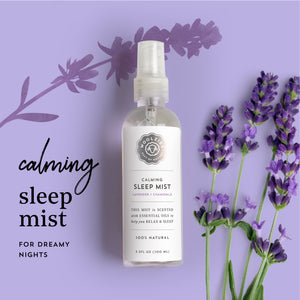 Woolzies Chill Time Self Care Luxury Essentials Gift Box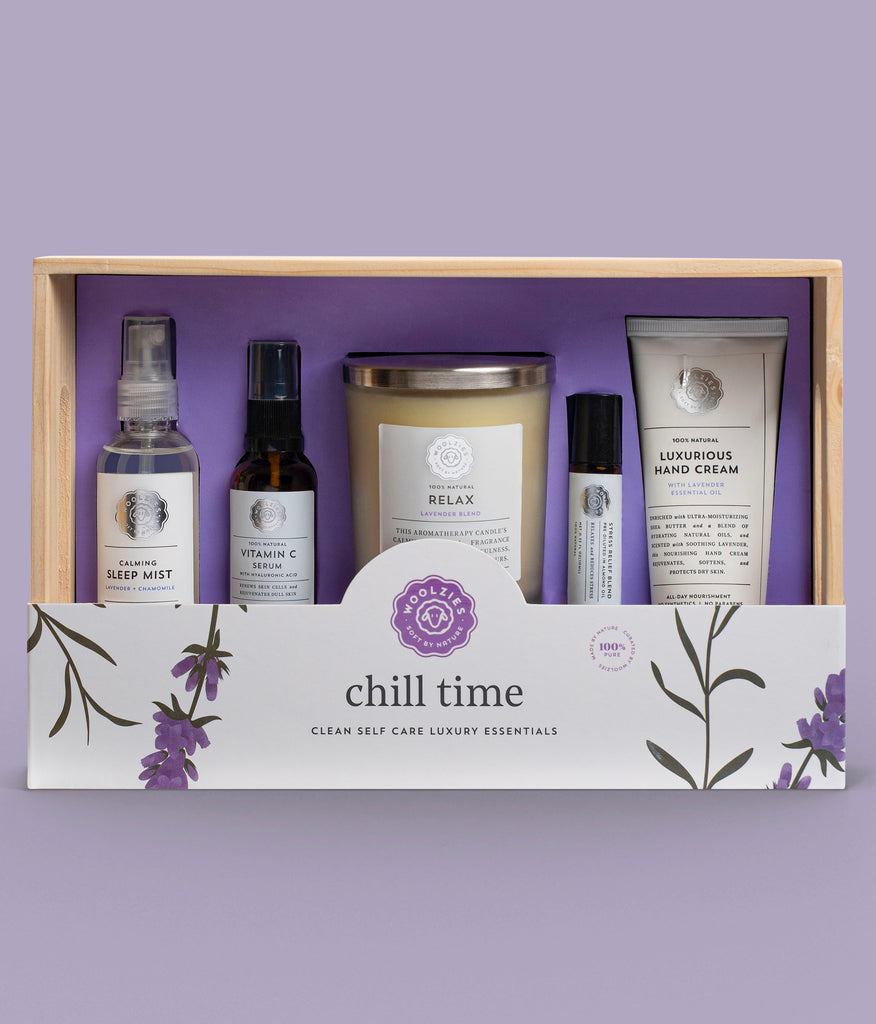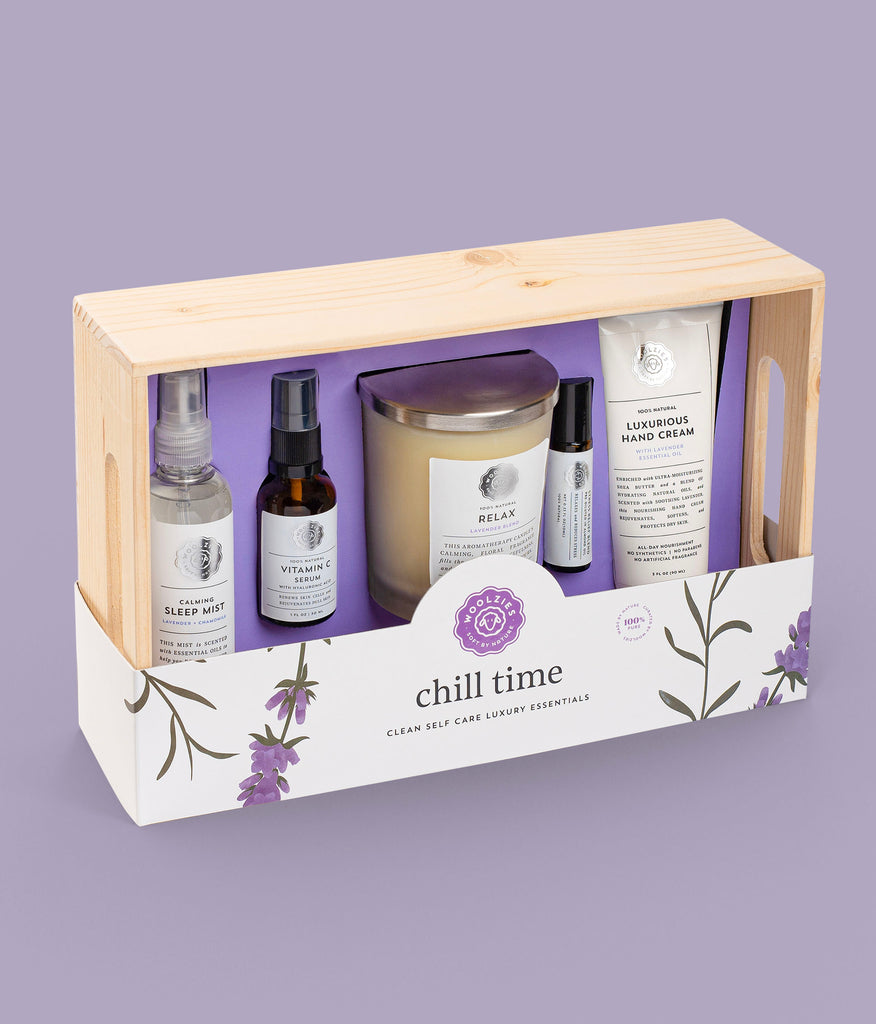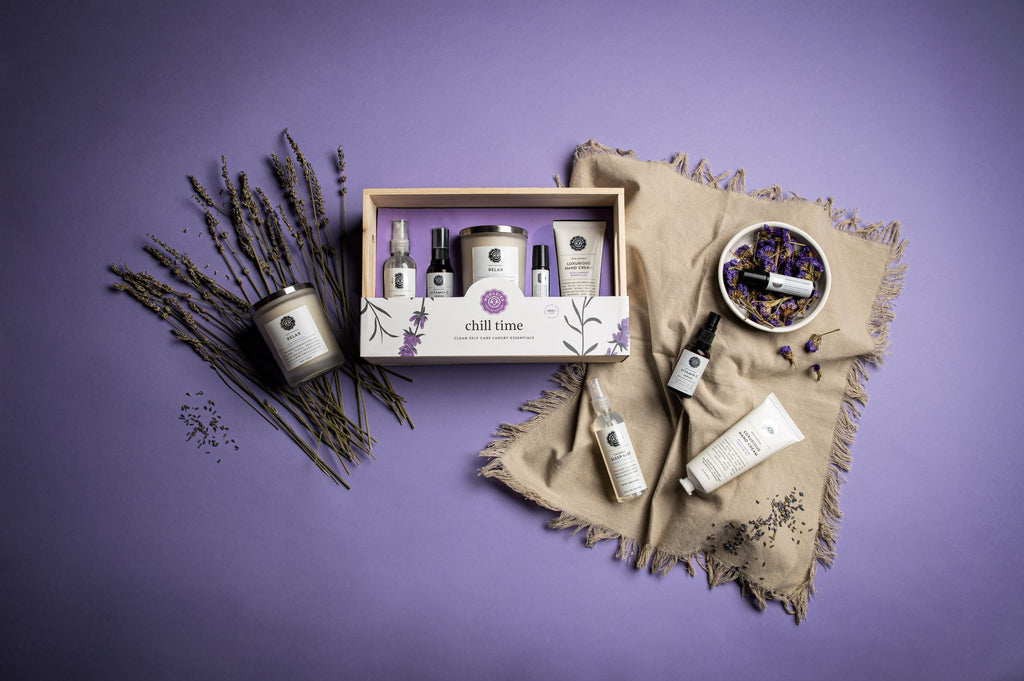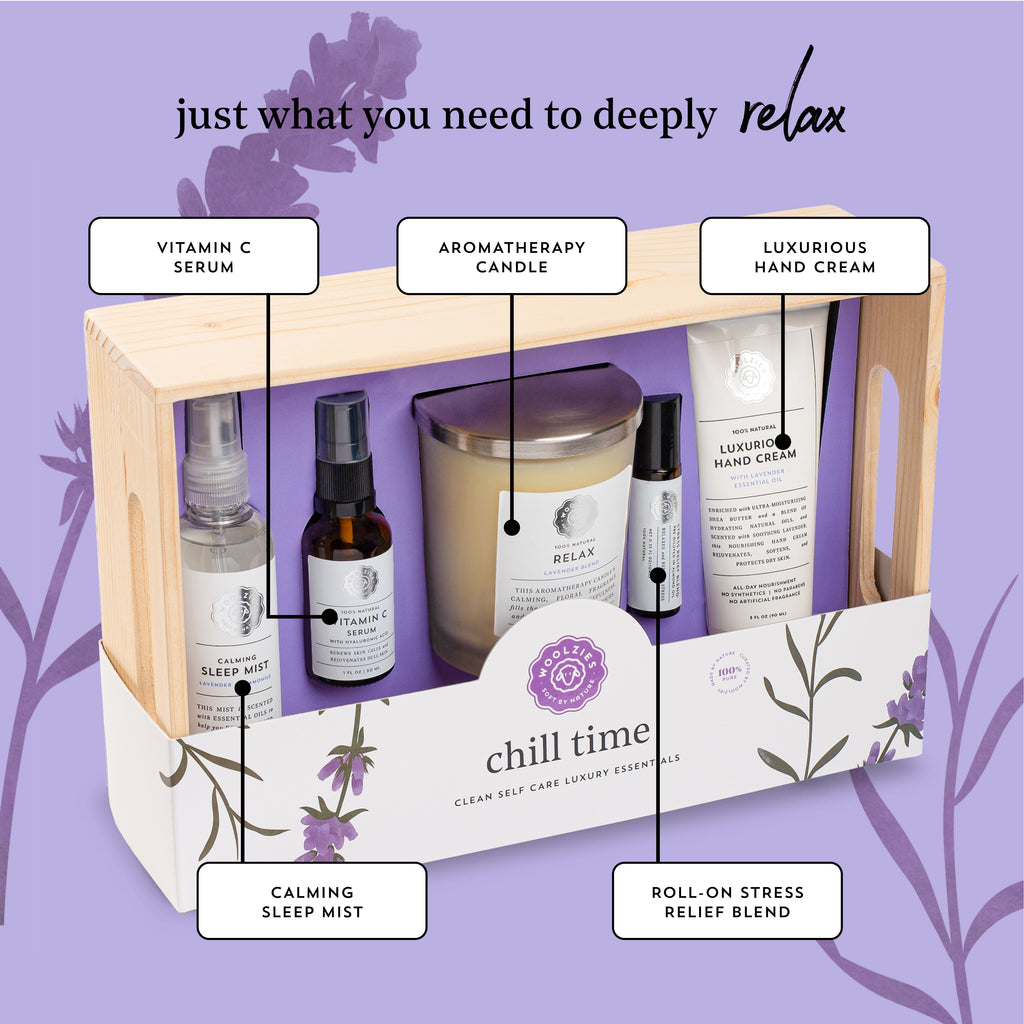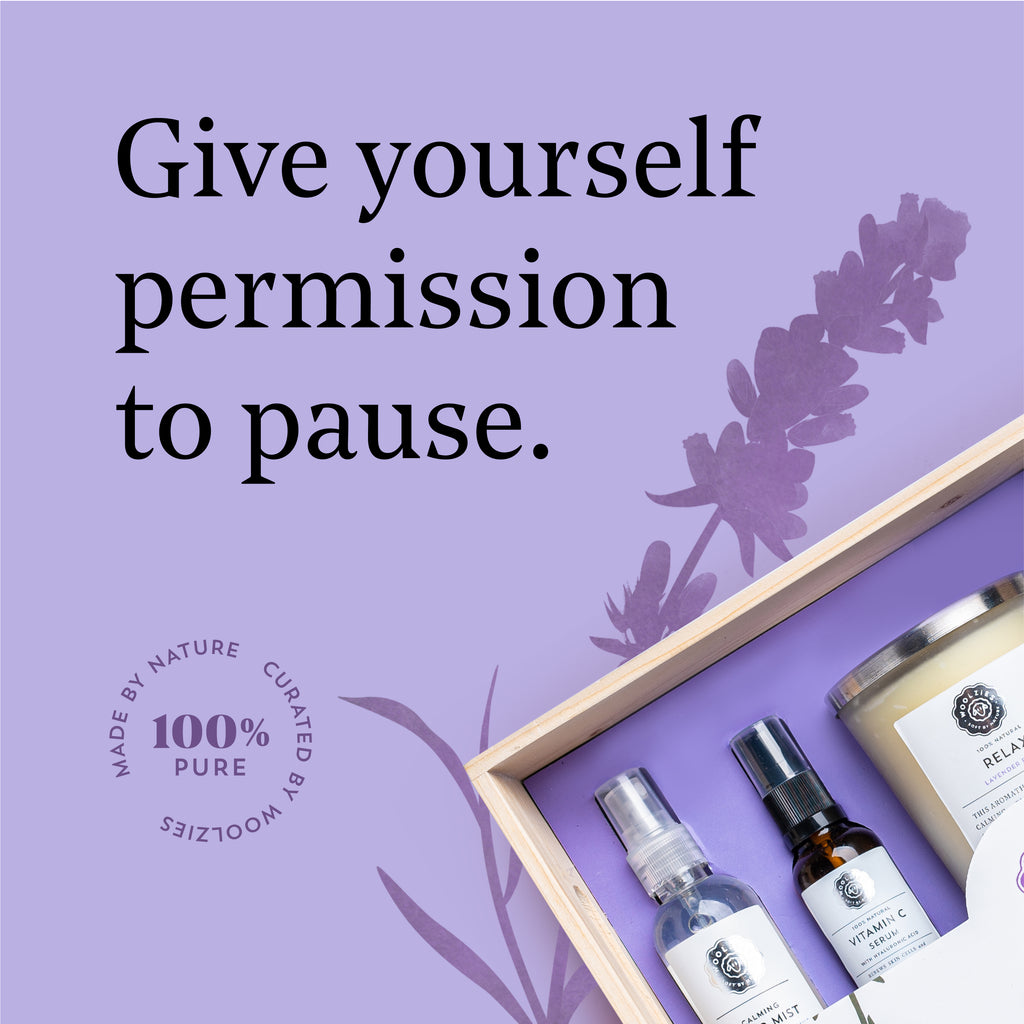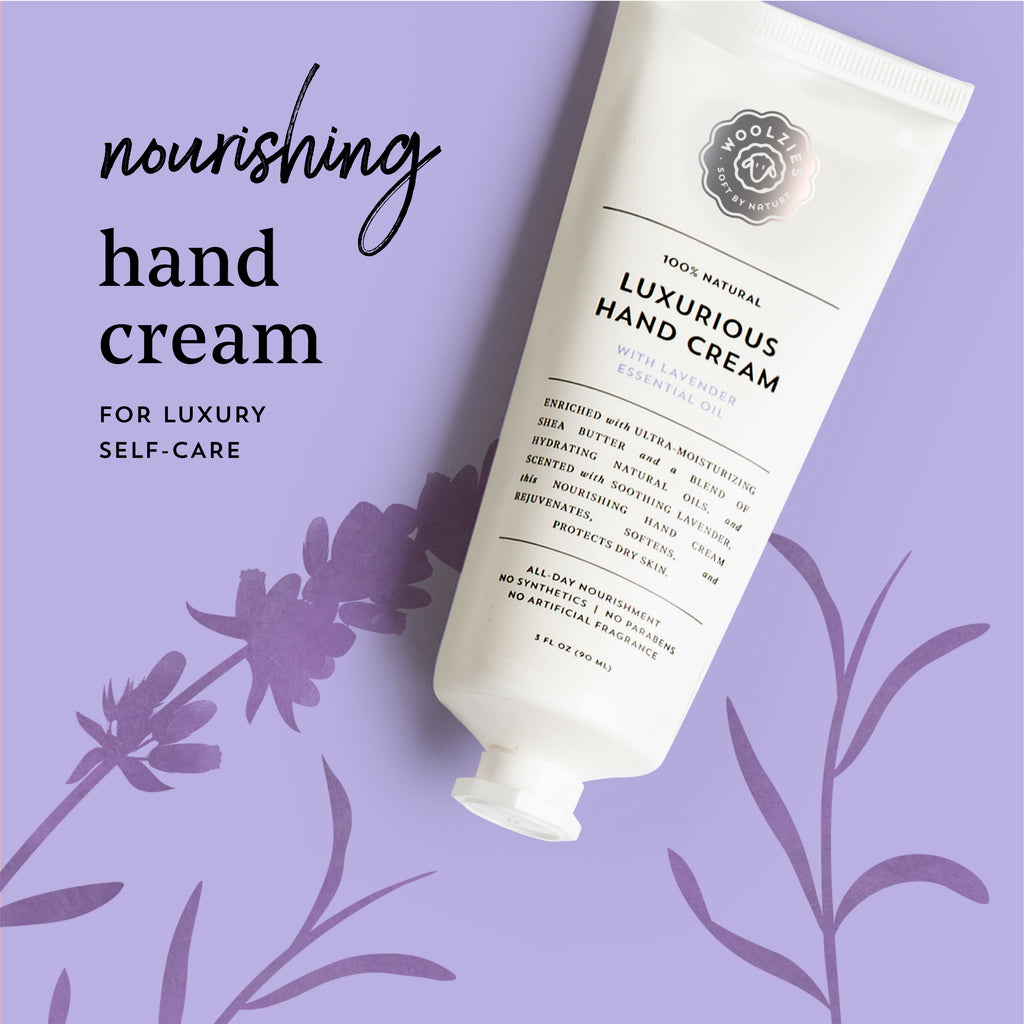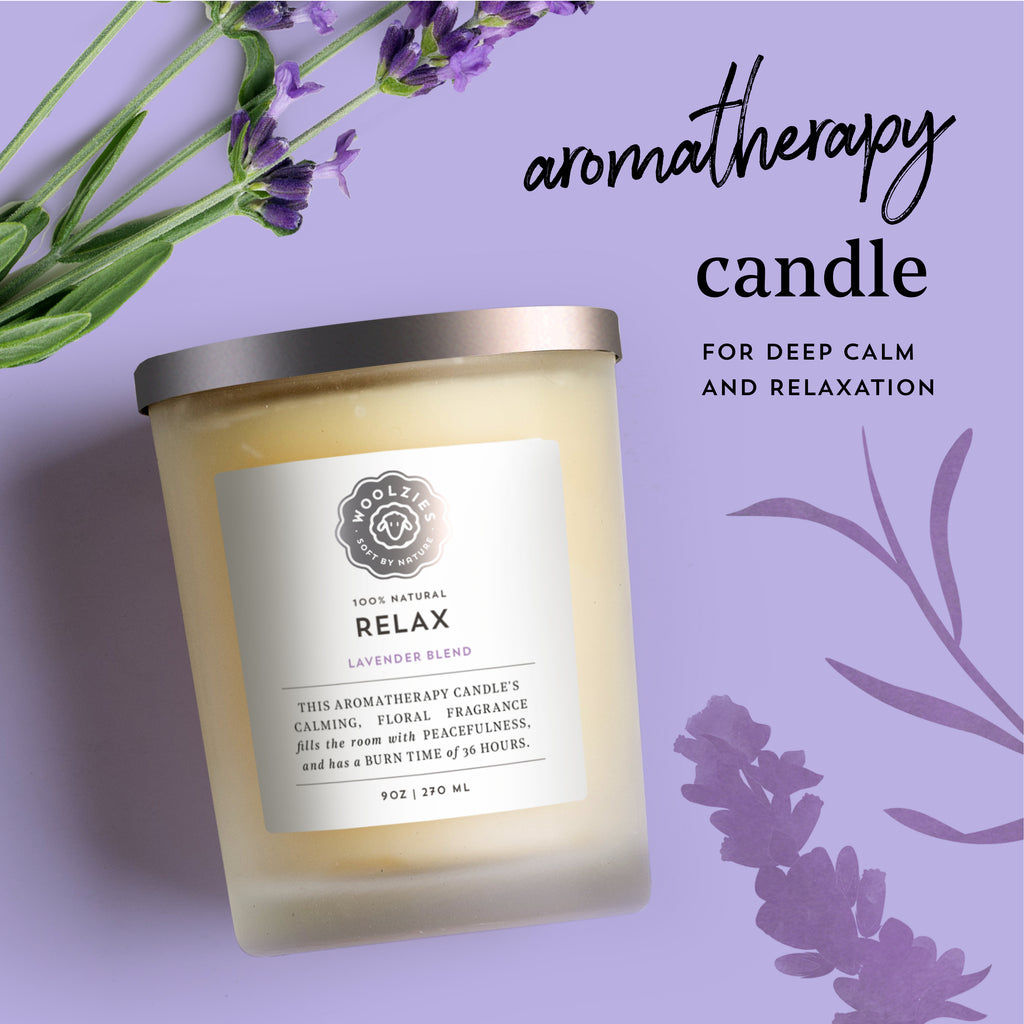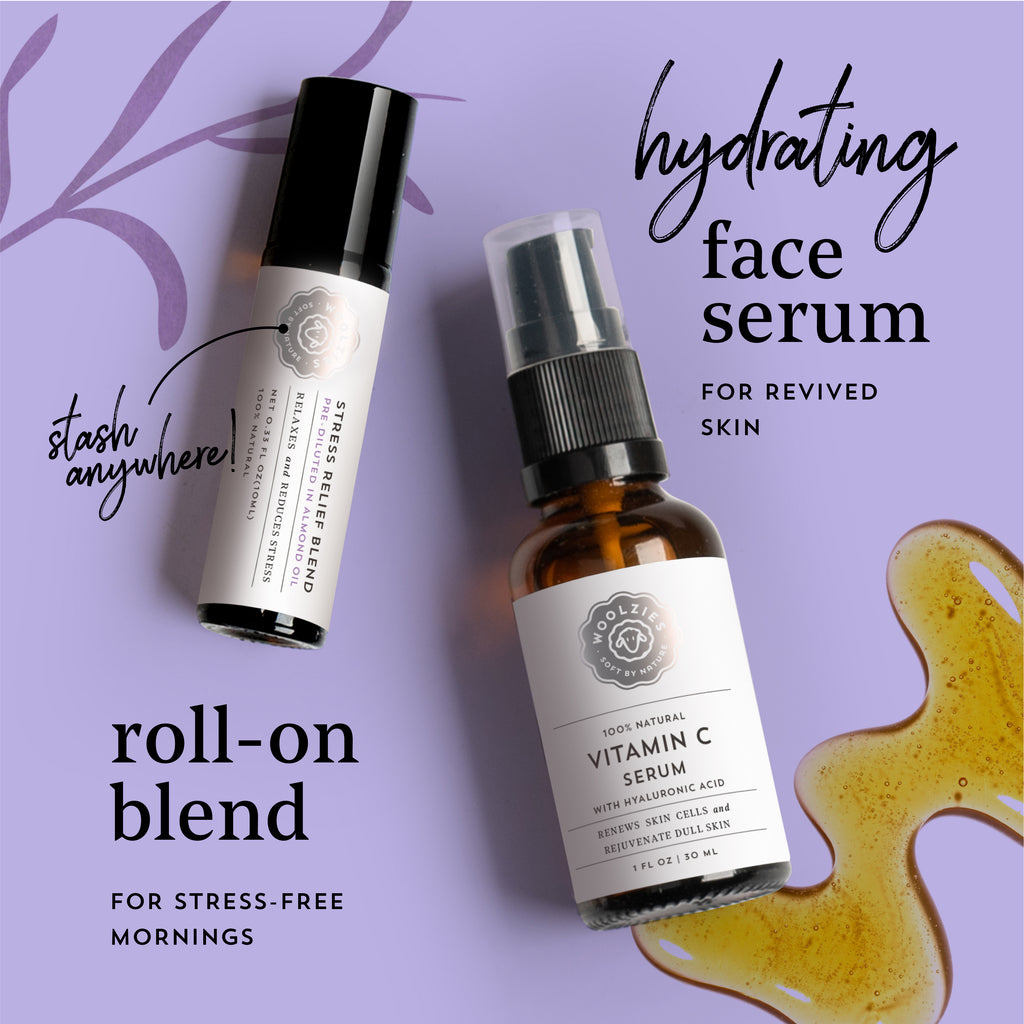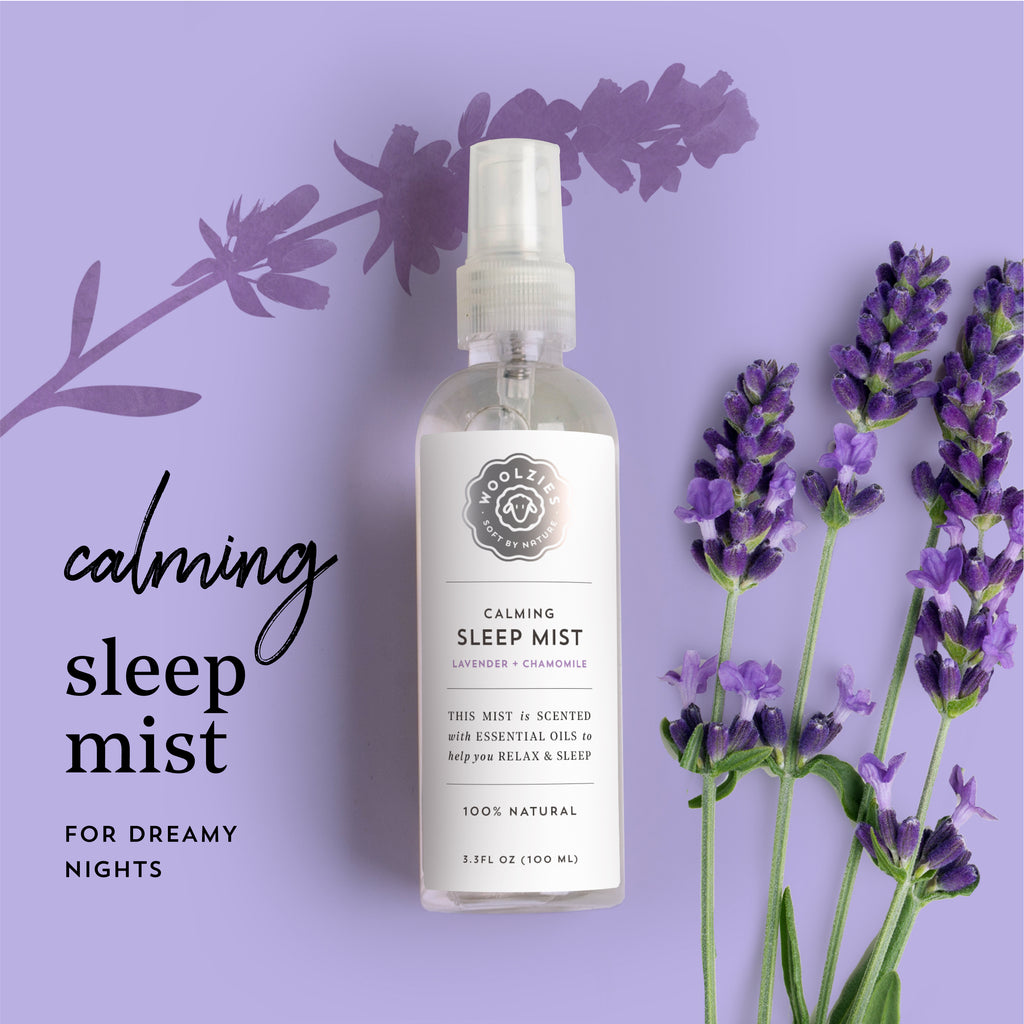 What's Inside
Only natural ingredients. Period.
Calming Sleep Mist

Stress Relief Essential Oil Blend Roll On

Relax Lavender Infused Candle
Calming Sleep Mist
Enjoy the calming superpowers of the essential oils in this blend, which relieves stress, soothes the mind, and effectively lulls you to sleep. This deliciously scented sleep mist will transform your bedroom with its calming natural oils. Just spritz onto your pillow or linen to enjoy its relaxing effects.
Stress relief roll-on soothes away your troubles and clears your mind for steady thinking.
Lavender
Create an intimate atmosphere with this soy wax candle infused with a sensuous blend of lavender essential oil.
Woolzies Vitamin C Serum is a powerful anti-aging skin serum that protects, restores and renews skin cells. It contains the antioxidant Vitamin C and Hyaluronic Acid which hydrates the skin, improves skin elasticity, and reduces the appearance of lines and wrinkles. Use this oil daily for healthy, glowing skin.
Stress Relief Essential Oil Blend Roll On
Relax Lavender Infused Candle