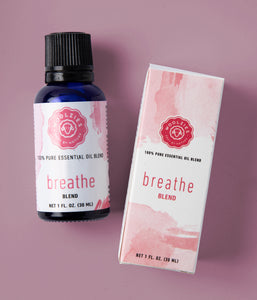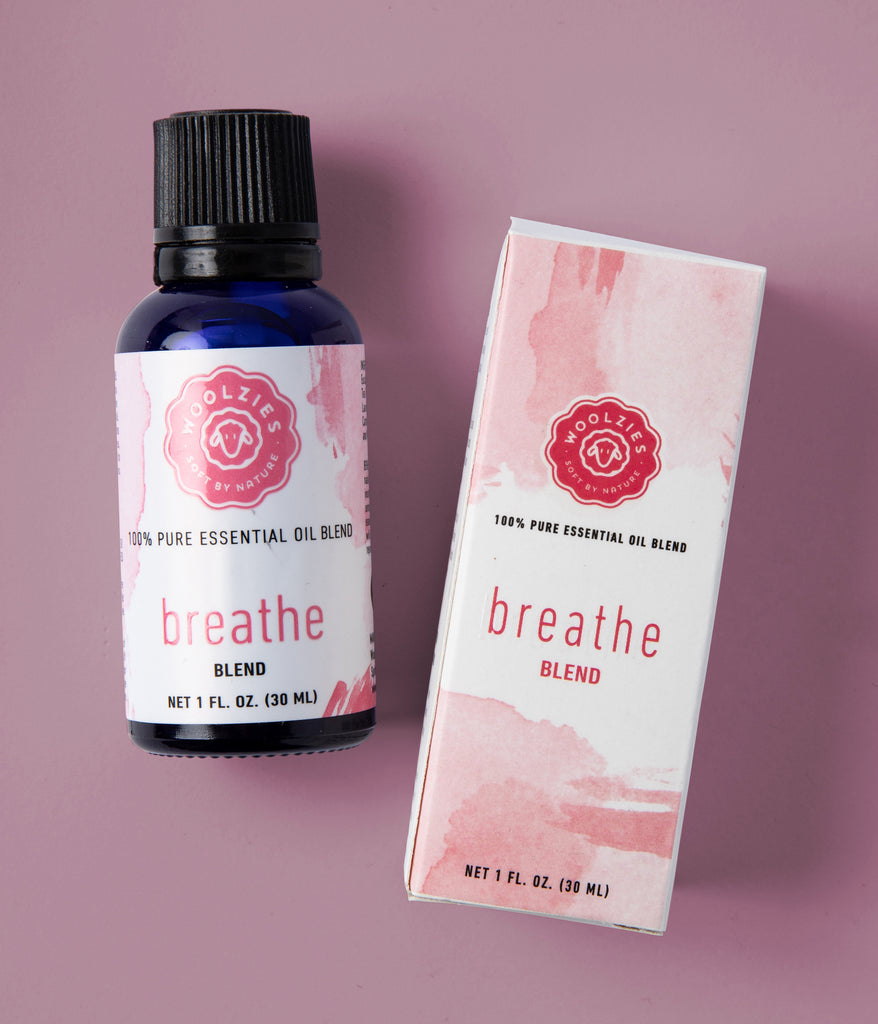 What's Inside
Only natural ingredients. Period.
Breath Blend
Ingredients
Peppermint oil, eucalyptus oil, frankincense oil, tea tree oil, lemon oil, laurel leaf oil, thyme oil, cardamom oil, cypress oil, and myrtle oil.
How To Use

Diffuse
Inhale the Breathe Blend by adding 3-5 drops per 100ml of water to an oil diffuser.

Skin + Body
Dilute 4-6 drops of Breathe Blend in 20ml (2 Tbsp) of carrier oil before applying to the skin.
Massage the Breathe Blend into your chest and back to open up the airways.
Add 5-10 drops to a warm bath.
Make shower melts using the Breathe Blend to relieve congestion and open up the airways.
Combine 1 cup of baking soda, ¼ cup water, and 30 drops Breathe Blend until it forms a thick paste.
Scoop the mixture into silicone molds and leave overnight to dry and harden. Remove the
shower melts from the molds and store them in an airtight container. Place a shower
melt on the floor of the shower to enjoy the amazing benefits.

Home
Make a natural carpet cleaner that will remove odors and disinfect. Combine
50 drops Breathe Blend with ½ cup of baking soda and let this sit in a sealed jar for
24 hours. Sprinkle some powder over the carpet and leave it on for 15-20 minutes
before vacuuming up.