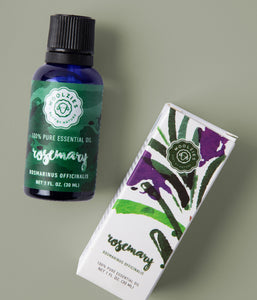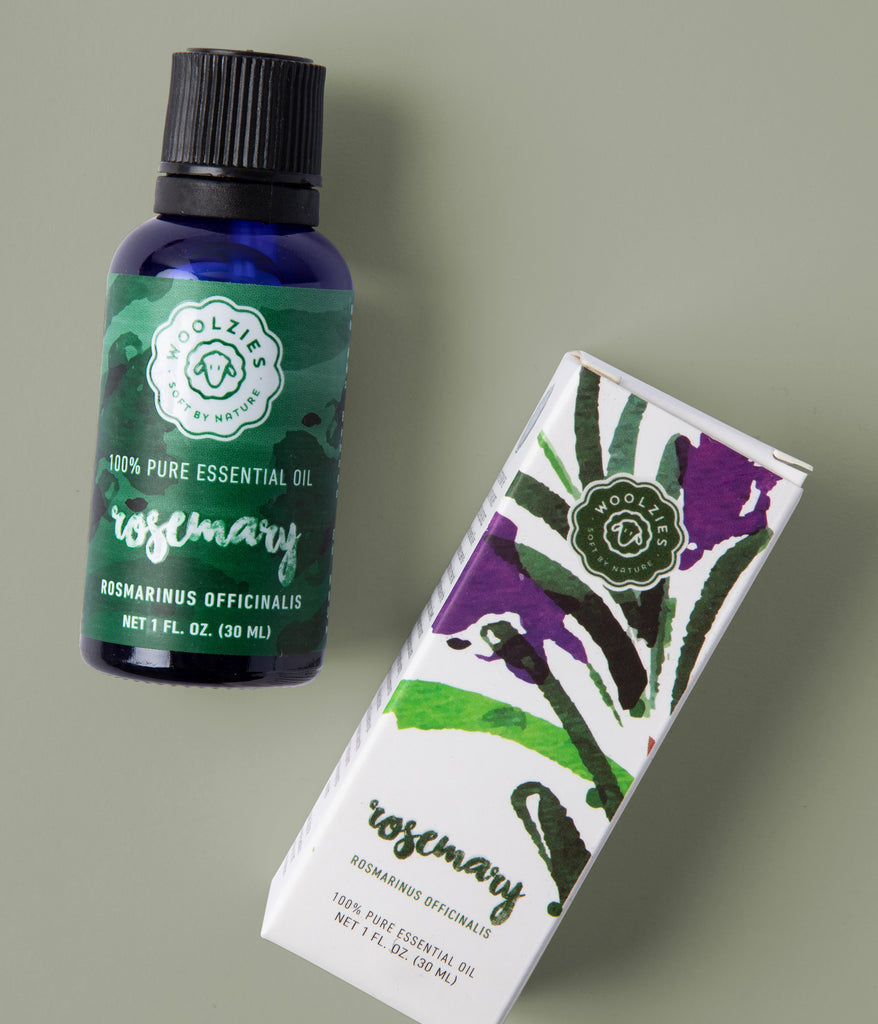 What's Inside
Only natural ingredients. Period.
Rosemary Essential Oil (1oz)
Rosemary Essential Oil
Ingredients
Rosemary, also known as Rosmarinus officinalis, is an herb indigenous to the Mediterranean coastline. It is part of the mint family and has blue-purple flowers and needle-like leaves that have a sweet herbal smell.
EXTRACTION METHOD
Woolzies Rosemary Essential Oil is extracted by steam distilling the leaves of the plant.

How To Use

Diffuse
Diffuse rosemary oil by adding 3-5 drops per 100ml of water to an oil diffuser.

Skin + Body
Use rosemary oil topically by diluting 4-6 drops in 20ml (2 Tbsp) of carrier oil.
Add 5-10 drops to a warm bath.
Make a face mask to balance oily skin by combining 30ml bentonite clay, 30ml carrier oil, 12 drops rosemary oil, and 30ml warm water. Mix these ingredients to form a paste, adding more water until you reach the desired consistency. Apply to the face and leave on for 10-15 minutes before gently washing it off with warm water.

Home
Make an antibacterial surface cleaner and air-freshener by mixing 1 cup water, 1 cup pure vodka, 30 drops rosemary oil, and 20 drops lemon oil in a spray bottle.


Pairs Well With
Rosemary essential oil pairs well with thyme, oregano, eucalyptus, lavender, frankincense, basil,
peppermint, and pine essential oils.
For an immune-boosting winter blend, combine 3 drops rosemary oil, 5 drops pine oil, 2 drops eucalyptus oil, and 2 drops thyme oil.
Reviews
Customer Reviews
12/04/2020
nicole d.

United States
Rosemary
I absolutely love this rosemary oil!
Get compliments all the time when using this in my ...
Get compliments all the time when using this in my infusers. Have one going in the kitchen and one going in the backroom/office. Not overwhelming - very soothing