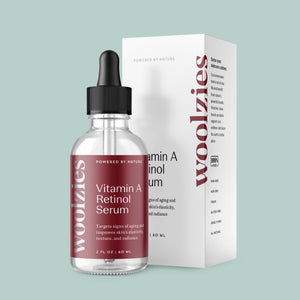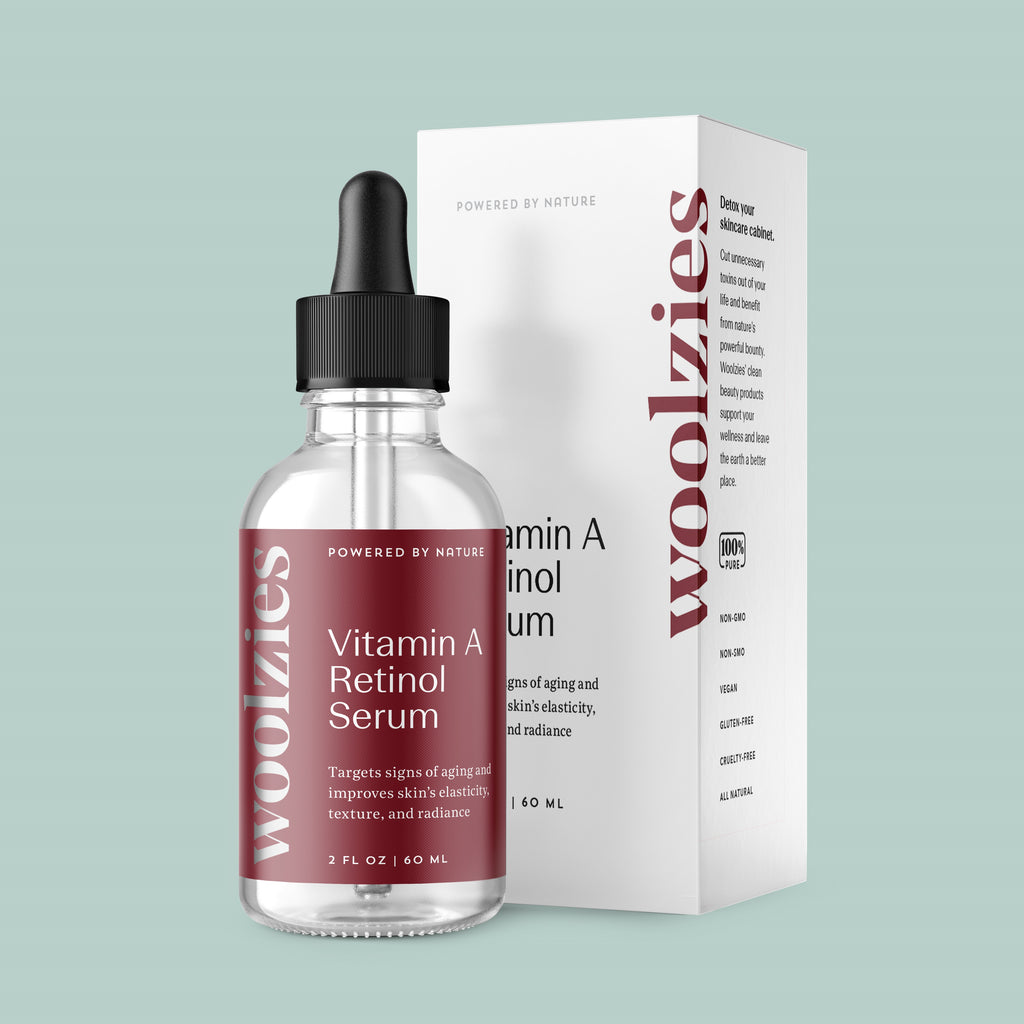 What's Inside
Only natural ingredients. Period.
Retinol/ Vitamin A Serum (2oz)
Retinol/ Vitamin A Serum
Ingredients
Retinol Palmitate (Stable Form of Vitamin A), Jojoba Oil, Fractionated Coconut Oil, Vitamin E, Hydrogenated Castor Oil, Aqua, Licorice Extract, Radish Root Extract, Potassium Sorbate, Chamomile Essential Oil, and Jasmine Essential Oil.

How To Use

Directions
Use this product in your evening skincare routine every other night. Before application, wash face, apply eye cream, and let skin dry thoroughly. Massage a pea-sized amount of Woolzies Vitamin A Retinol Serum starting at chin and moving upward and outward. Finish with moisturizer. Apply sunscreen the following day.