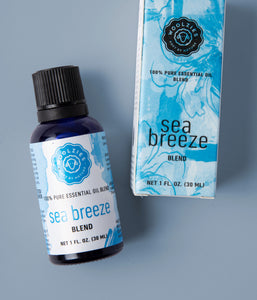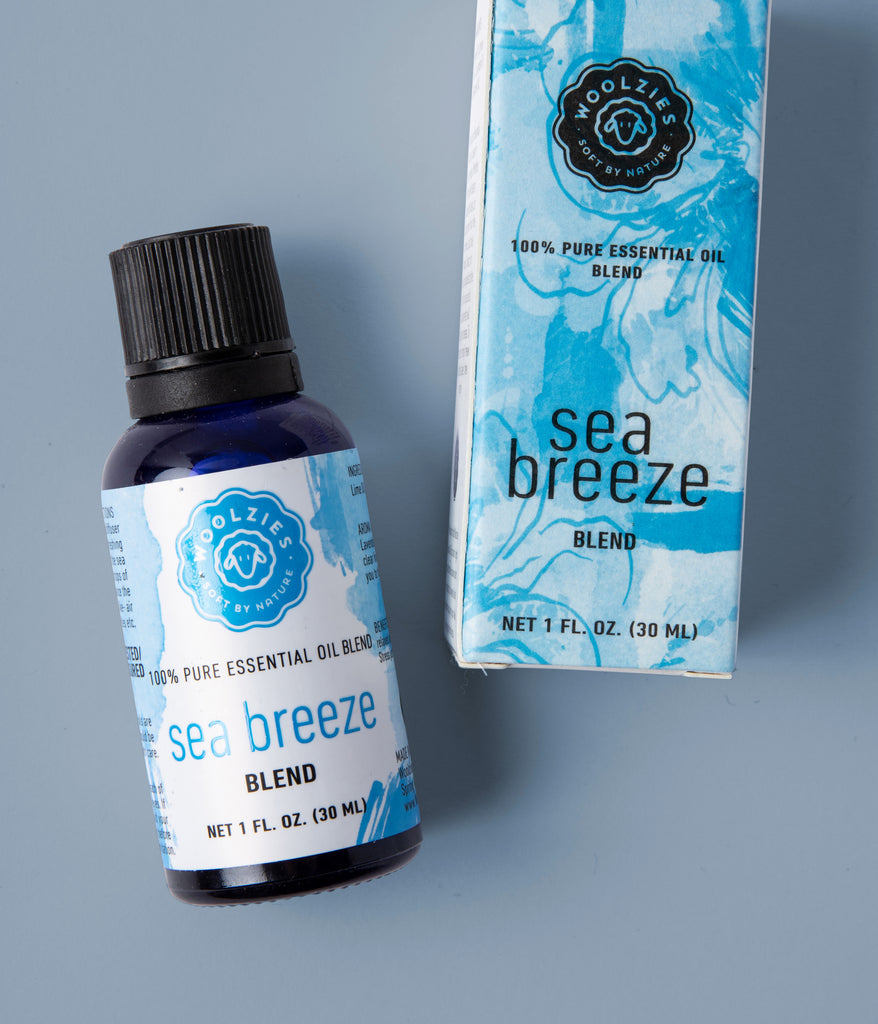 What's Inside
Only natural ingredients. Period.
Sea Breeze Blend
Peppermint Oil
Peppermint, also known as Mentha piperita, is a hybrid plant of water mint and spearmint. It is indigenous to Europe and the Middle East. This plant has light purple flowers and serrated green leaves with a fragrant minty aroma.

Lemon- Lime Oil
The lemon tree, also known as Citrus limon, is an evergreen tree native to South Asia that can reach a height of 10-20 feet. It produces fruit and white blossoms which have a sweet fresh aroma.

Lavender Oil
Lavender, also known as Lavandula angustifolia, produces beautiful pinkish-purple flowers that give off an intoxicating floral aroma. It is a water-wise plant that is indigenous to the Mediterranean area of Europe.

Spearmint Oil
Spearmint, also known as Mentha spicata, is a hardy herb with a fresh minty aroma, green serrated leaves, and pink-white flowers. It grows throughout Europe and Asia. The name spearmint comes from its pointed spear-like leaves.

How To Use

Diffuse
Inhale the Sea Breeze Blend by adding 3-5 drops per 100ml of water to an oil diffuser.

Skin + Body
Dilute 4-6 drops of Sea Breeze Blend in 20ml (2 Tbsp) of carrier oil before applying to the skin.
Make bath salts to encourage relaxation and relieve stress. Combine 3 cups Epsom salts, 30 drops Sea Breeze Blend and ½ cup carrier oil. Mix this well and store it in a jar. Add 2 scoops to a warm bath and enjoy.

Home
Make a relaxing room spray for a peaceful and calming environment. Combine 1 cup water, ½ cup pure vodka, and 25 drops Sea Breeze Blend in a spray bottle. Shake this well and mist into the air and onto linen.

Reviews
Customer Reviews
05/19/2020
mark

United States
works as advertised.
Nothing much to say. Works and smells like as its described.
must get!
It's absolutely one of the best blends by woolzies! It's fresh and uplifting, it can put you in a great mood in seconds. I strongly recommend this product for someone who is new to essential oils or even if you use them every day.