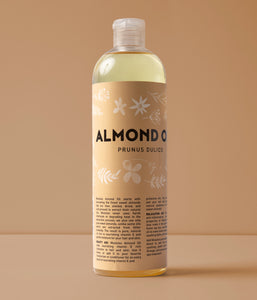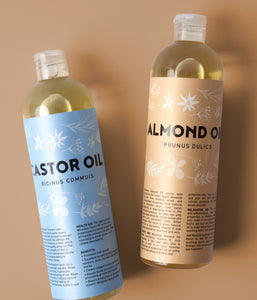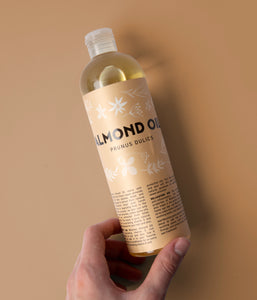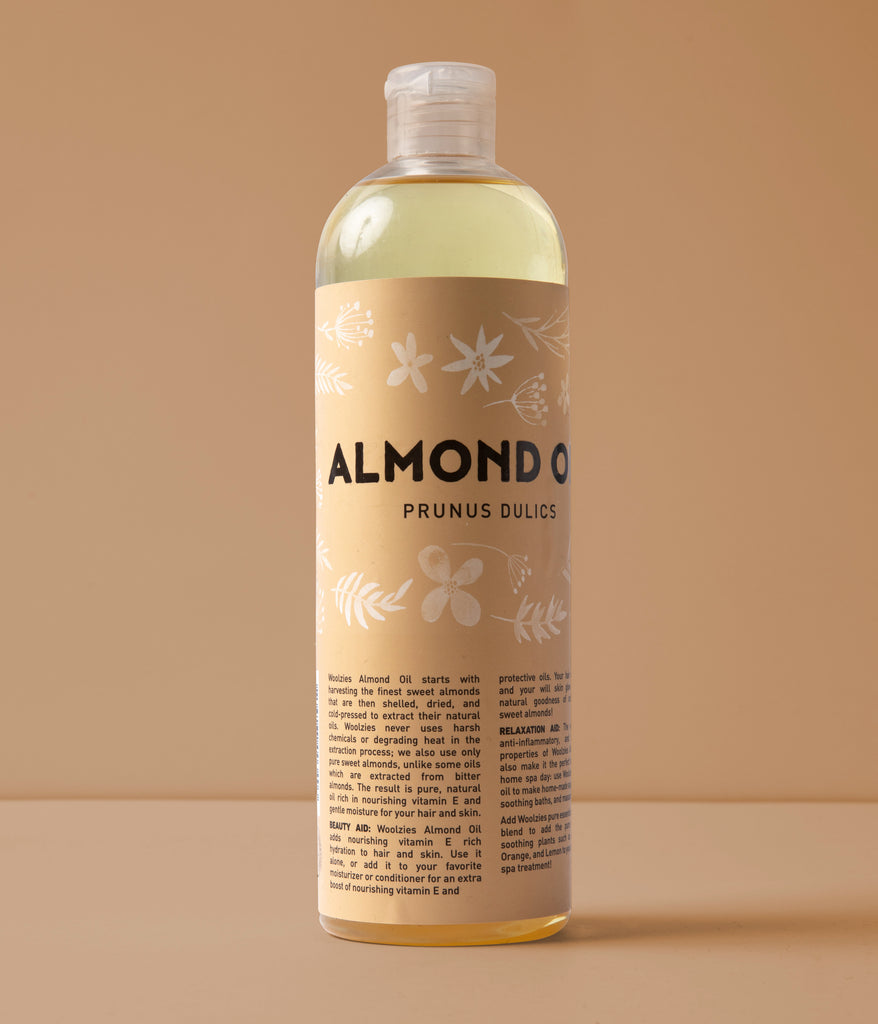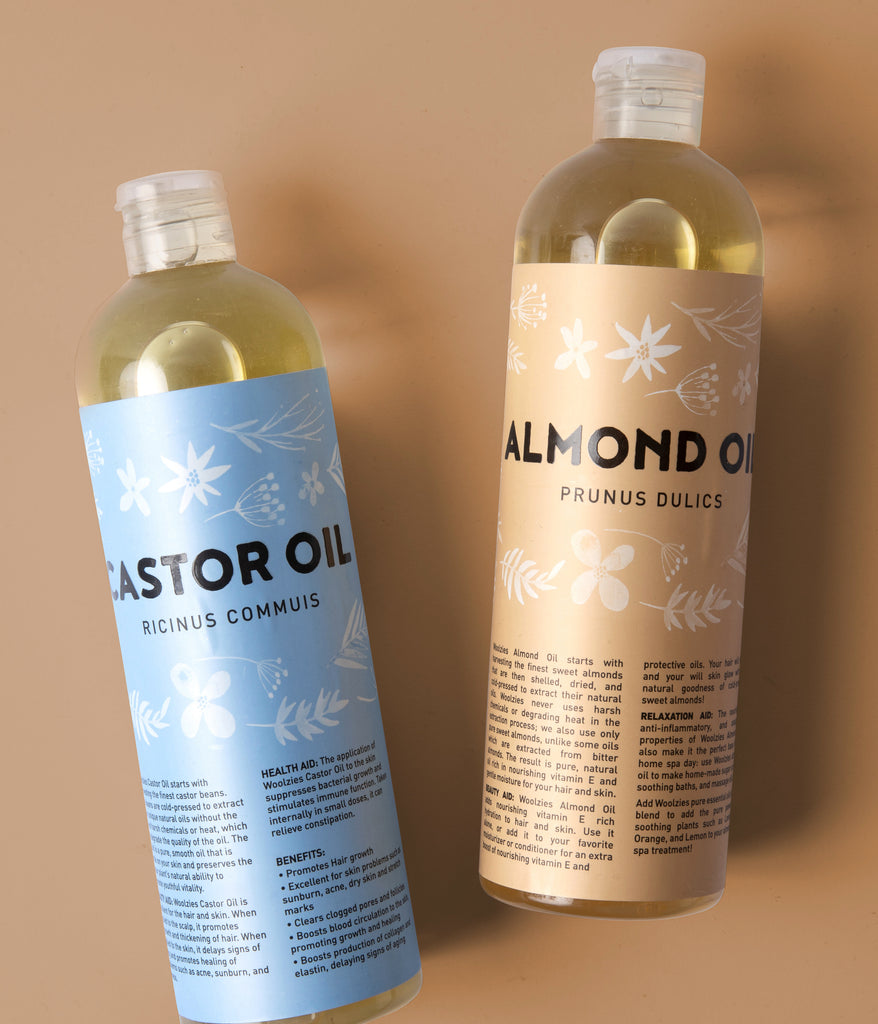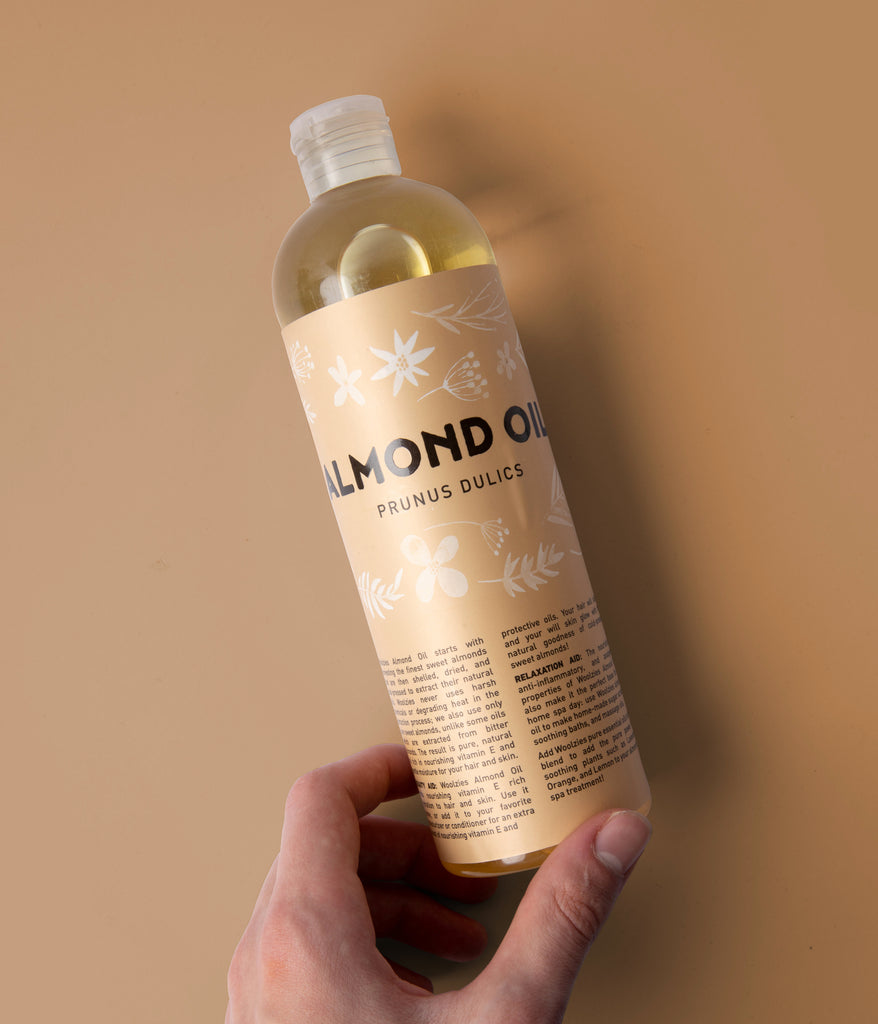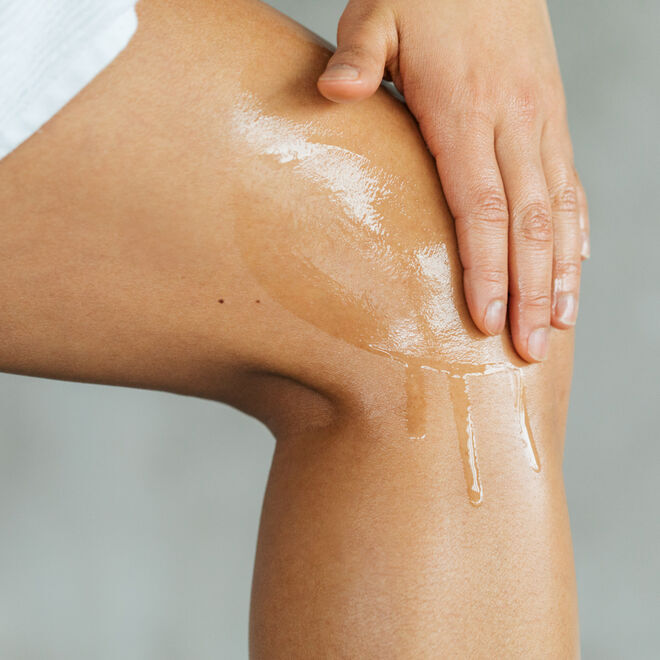 What's Inside
Only natural ingredients. Period.
(Almond Carrier Oil)

16oz
Ingredients
The sweet almond tree, also known as Prunus dulcis, is native to parts of the Middle East but widely grown in several Mediterranean climates. It reaches 13–33 ft in height and produces white-pink flowers. The tree produces leathery fruit with edible kernels inside, known to us as almonds.
EXTRACTION METHOD
Woolzies Almond Oil is cold-pressed from the highest-quality sweet almonds. No heating or harsh chemicals are used in the extraction process
16oz
How To Use

Skin + Body
Use almond oil by itself for massage, or dilute 4-6 drops of your favorite essential oils in 20ml (2 Tbsp) of almond oil. Used as a massage oil it can relieve joint pain and muscle tension.
Massage a small amount of almond oil into the skin to treat sun damage, eczema, acne, and signs of aging.
Use Woolzies almond oil as a skin cleanser to remove dirt, makeup, and oil. Pour a small amount onto a cotton ball and massage into the face and neck. Leave it on for 10 minutes before gently removing with a warm cloth.
For a hydrating hair treatment, pour 2 tablespoons of almond oil into your hands and massage your hair and scalp thoroughly. Leave it on for 30 minutes before washing out with shampoo.
To make a hydrating and energizing body scrub, combine 1 cup granulated sugar, ½ cup almond oil, 15 drops orange essential oil, and 10 drops lemon essential oil in a jar. Gently massage one scoop across wet skin in small circular motions.
Reviews
Customer Reviews
01/02/2021
Kristi G.

United States
Lovely!
The oil is wonderful. Has a light gentle scent of sweet almonds. Quick to moisturize and great for my hair and skin. Will definitely purchase again!