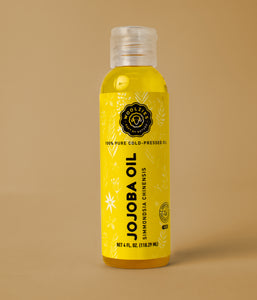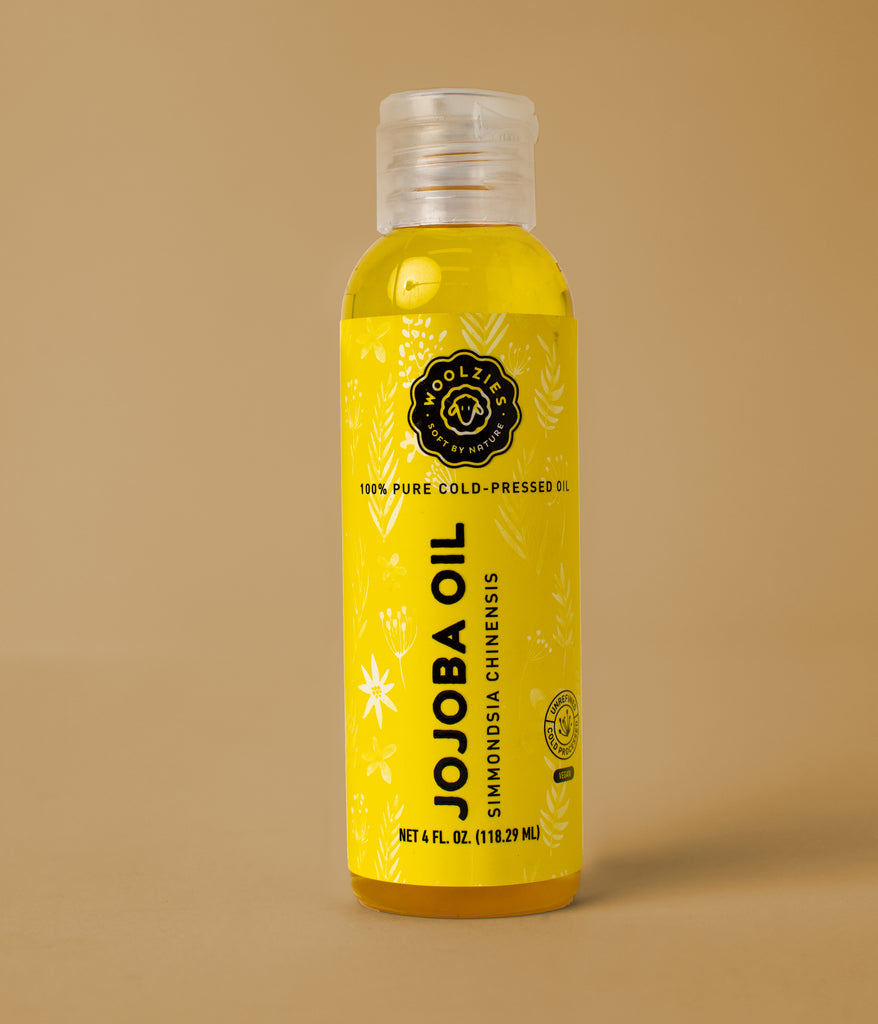 What's Inside
Only natural ingredients. Period.
Jojoba Carrier Oil
Ingredients
The Jojoba plant, also known as Simmondsia chinensis, is a woody shrub native to Southwestern areas of North America. It grows up to 6.6 ft in height, producing oval grey-green leaves and small green-yellow flowers.
EXTRACTION METHOD
Woolzies Jojoba Oil is cold-pressed from the seeds of the Jojoba plant. No heating or harsh chemicals are used during the extraction process.
How To Use

Skin + Body
Use jojoba oil by itself for massage, or dilute 4-6 drops of your favorite essential oils in 20ml (2 Tbsp) of jojoba oil.
Use jojoba oil as a skin cleanser to remove dirt, makeup, and oil. Pour a small amount onto a cotton ball and massage into the face and neck. Leave on for 15 minutes before gently removing with a warm cloth.
For a hydrating hair treatment, pour 2 tablespoons of jojoba oil into your hands and massage your hair and scalp thoroughly. Leave it on for 30 minutes before washing out with shampoo.
To treat athlete's foot, combine 1 tablespoon jojoba oil and 3 drops Woolzies tea tree oil. Massage this into the affected area twice daily until healed.
Make a relaxing and hydrating bath oil. Combine 1/4 cup of jojoba oil with 20 drops of lavender oil and store this in a dark jar. Add 1 tablespoon to a warm bath and enjoy a soothing soak.