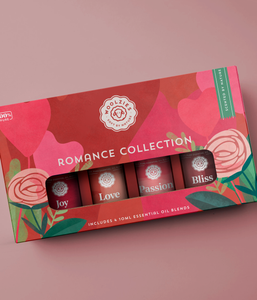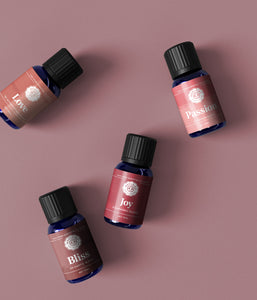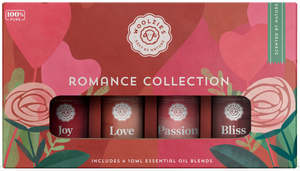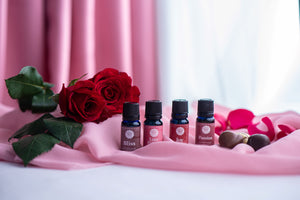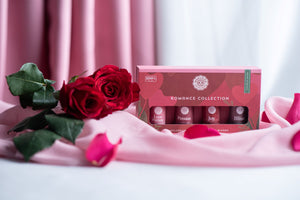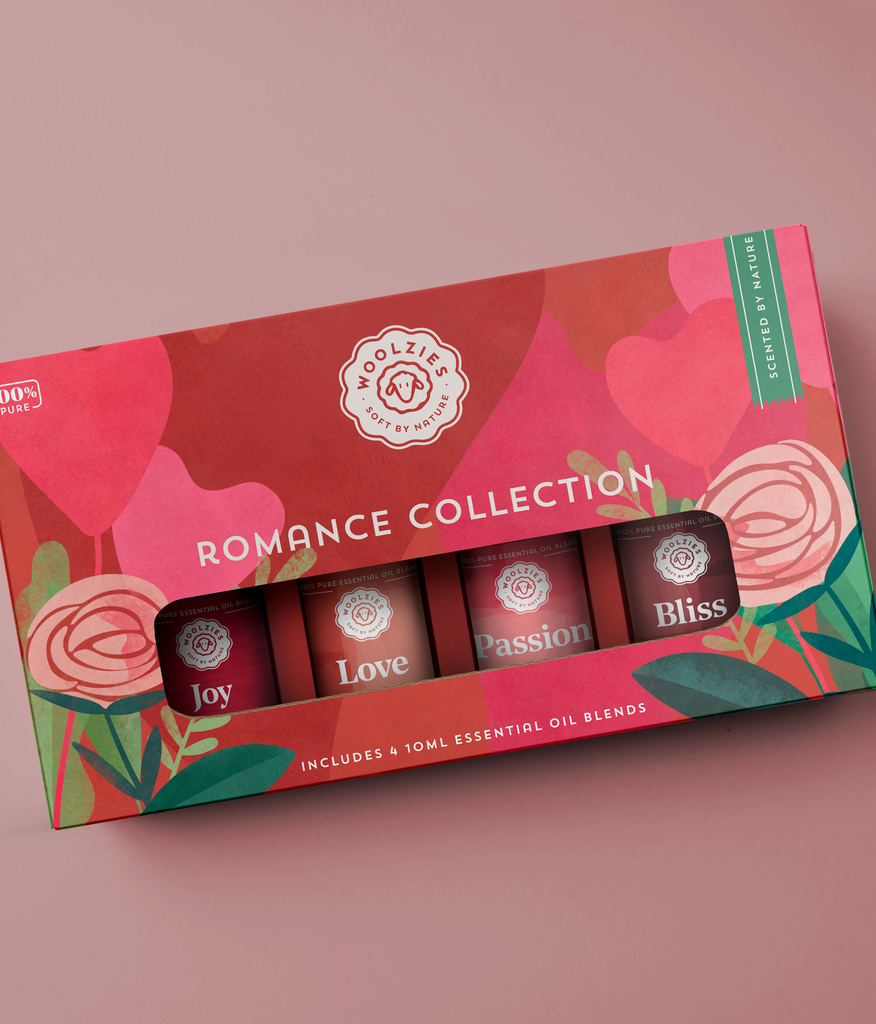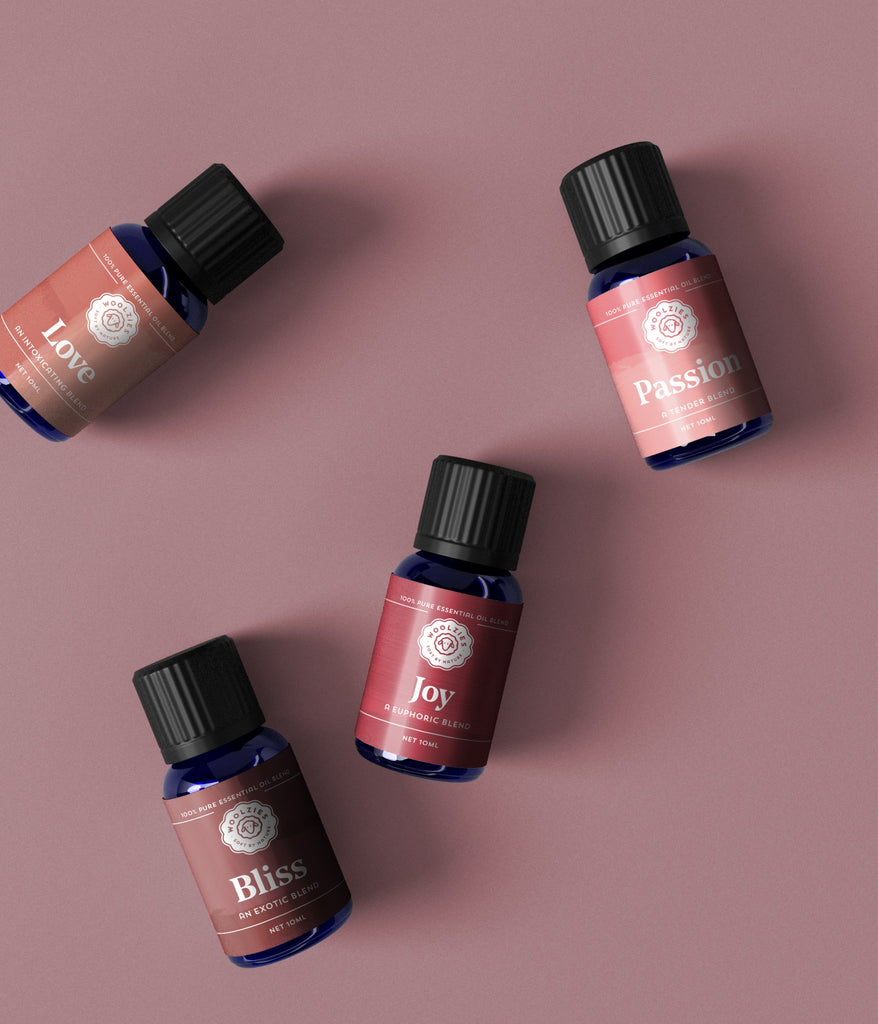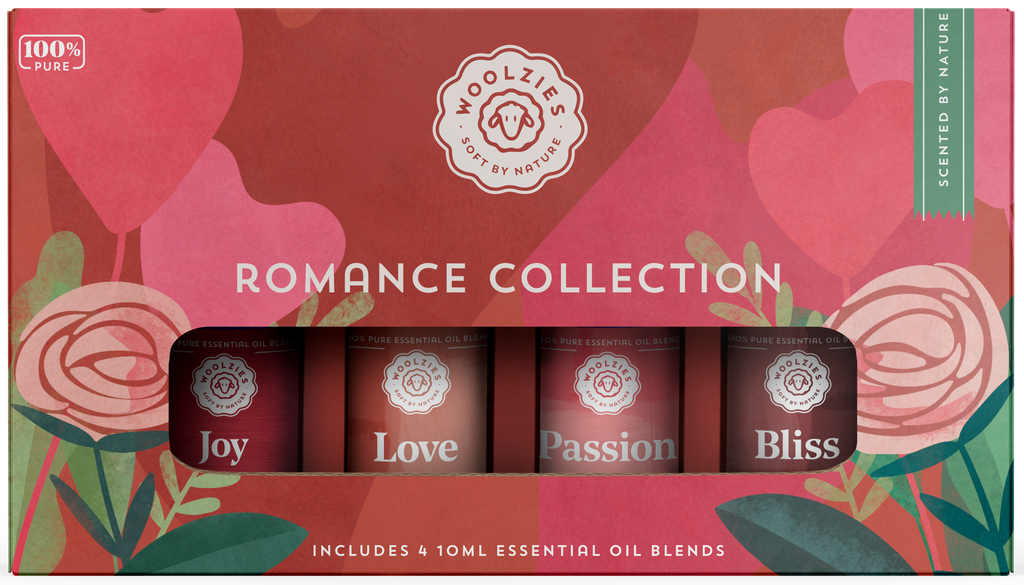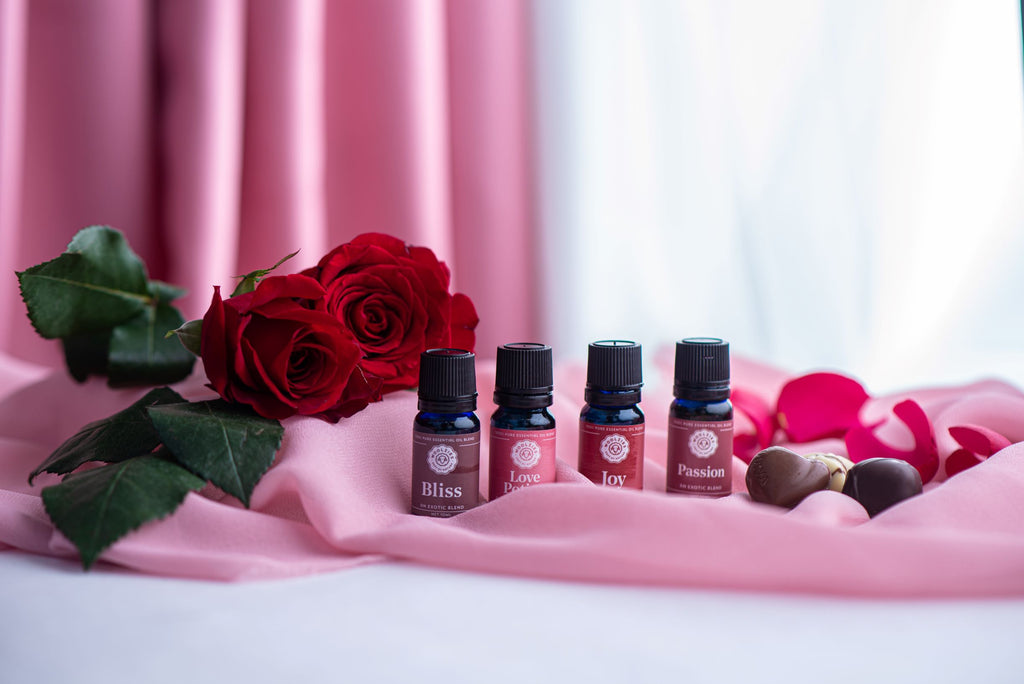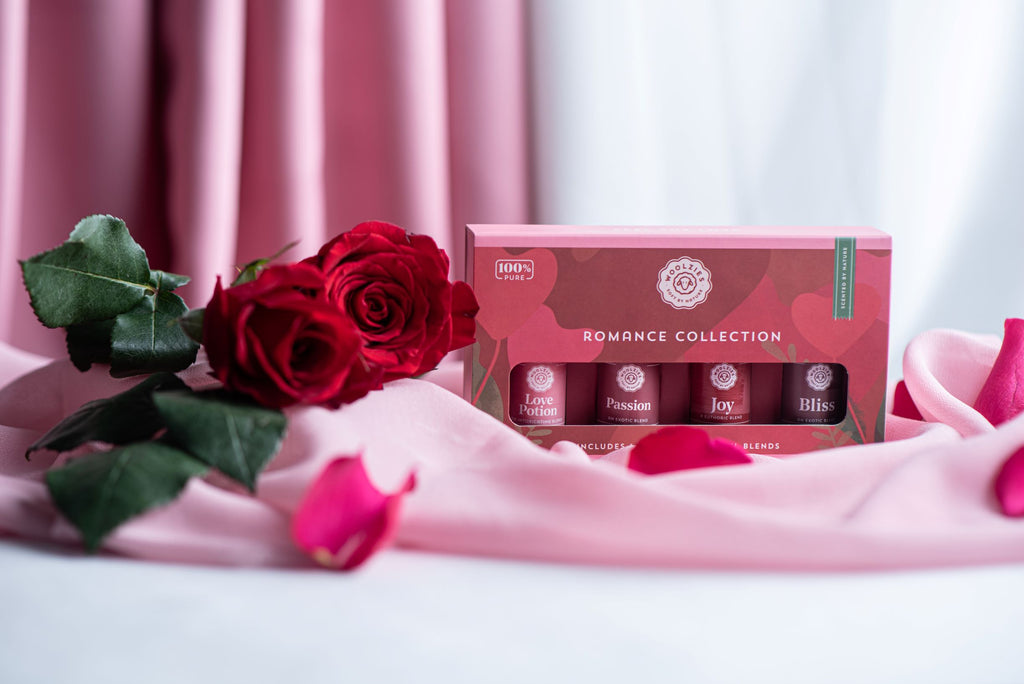 What's Inside
Only natural ingredients. Period.
Love Potion Blend

Bliss Blend

Passion Blend
Love Potion Blend
Jasmine Oil
Woolzies Jasmine Essential Oil is a romantic and mood-boosting oil that is often called the King of Oils. It has a heady, floral, sweet aroma.
Neroli Oil
Woolzies Neroli Essential Oil is a floral, sweet, and exotic oil that encourages feelings of calm and positivity. It is a soothing oil that promotes healthy skin.
Rose Oil
Woolzies Rose Essential Oil is a sweet floral oil that encourages romantic and uplifting feelings. It benefits emotional balance and skin health.
White Lotus Oil
White Lotus essential oil has a soothing and calming effect, making it popular in massage oil blends. Its floral aroma is especially potent. Also known as Nelumbo nucifera, this beautiful flower is mainly found on lily pads floating over stagnant water. Lotus absolutes tend to be very concentrated and is generally blended with other essential oils. As an absolute, white lotus oil is extracted from the petals via a solvent extraction method.
Vetiver Oil
Woolzies Vetiver Essential Oil is a calming and grounding oil with an exotic earthy aroma. It has anti-inflammatory and antibacterial properties and can relieve insomnia.
Bliss Blend
Rose Oil
Rose oil comes from the Damask rose, also known as Rosa damascene. This hybrid flower originated in the Middle East and has two varieties: Summer Damasks and Autumn Damasks. It has vibrant pink flowers with a sweet intoxicating aroma.
Geranium Oil
Geranium, known by its botanical name Pelargonium graveolens, is indigenous to South Africa, Zimbabwe, and Mozambique. It is a small shrub with white-pink flowers and leaves which give off a sweet rose fragrance.
Jasmine Oil
Jasmine, known by its botanical name Jasminum officinale, has white star-shaped flowers with a rich floral scent. The plant is indigenous to the Middle East and Asia but is now grown in many sub-tropical climates.
Clary Sage Oil
Clary Sage, also known as Salvia sclarea, is an herb that grows in the Mediterranean, North Africa, and central Asia. It has pink flowers and gray-green leaves that have a sweet musky scent.
Vetiver Oil
Vetiver, also known as Chrysopogon zizanioides, is a grass native to tropical areas of Asia that reaches 5 feet in height. It has long sharp-edged leaves and aromatic roots that grow downwards preventing soil erosion.
Passion Blend
Cinnamon Bark Oil
Woolzies Cinnamon Essential Oil is a stimulating and inspiring oil with a warm, sweet, spicy aroma. It can reduce irritability, boost immunity, and increase circulation.
Sandalwood Oil
Woolzies Sandalwood Essential Oil is a calming oil that enhances mental clarity and mood. It has a sweet woody aroma and can improve the health of the skin.
Jasmine Oil
Woolzies Sandalwood Essential Oil is a calming oil that enhances mental clarity and mood. It has a sweet woody aroma and can improve the health of the skin.
Ylang Ylang Oil
Woolzies Ylang Ylang Essential Oil is a romantic, sweet, and floral oil that supports relaxation and emotional balance. It is moisturizing and encourages healthy skin and hair.
How To Use

Diffuse
Enjoy these romantic blends by adding 3-5 drops per 100ml of water to an oil diffuser.

Skin + Body
Dilute 4-6 drops with 20ml (2 Tbsp) of carrier oil before applying to the skin.
Apply a small amount of any of these oil blends to the pulse points for a pleasant perfume.
Add 5-10 drops of oil blend to a warm bath.
Make mood-boosting bath salts by combining 20 drops of Joy Blend, 1 cup of Epsom salts, and 1/2 cup of carrier oil in a jar.
Reviews
Customer Reviews
01/18/2023
Paula

United States
Merry Christmas to me!
I am a traveling healthcare provider, and came across another brand of essential oils that was wonderful, and expensive! I was so amazed at how the use of these oils helped my migraines and overall mood. I was able to get a diffuser and 3 different boxes of oils. Sleep, day time and 12-bottle collection. I would reccomend this to anyone who has migraines and anxiety. This is a LIFE CHANGING find!
01/26/2021
Hannah

Canada
Found love
I was wanting to find 'love' attracting oils for a long time. I found this set and within a month I met my boyfriend of over a year. The scents are fresh and uplifting. It is a good harmonious mix of scents that work well together
04/27/2020
Brandy H.

United States
Woolzies Makes the Best Oils!
Woolzie's makes the best oils hands down. The scents are soft, warm, and relaxing. I always use a bit more oil in my diffuser because I just love the fragrance. I've read reviews where people say the fragrances are "too strong" and have to wonder if they know how to adjust the drops into their diffusers. It's easy folks. Add more or less. Simple. I wish I could find some of my favorite oils of theirs but am unsure if they are just limited additions or just short supply.