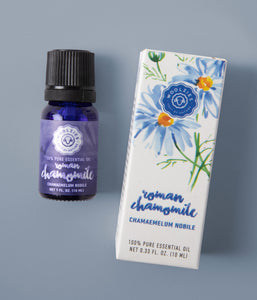 Roman Chamomile Essential Oil 10ml.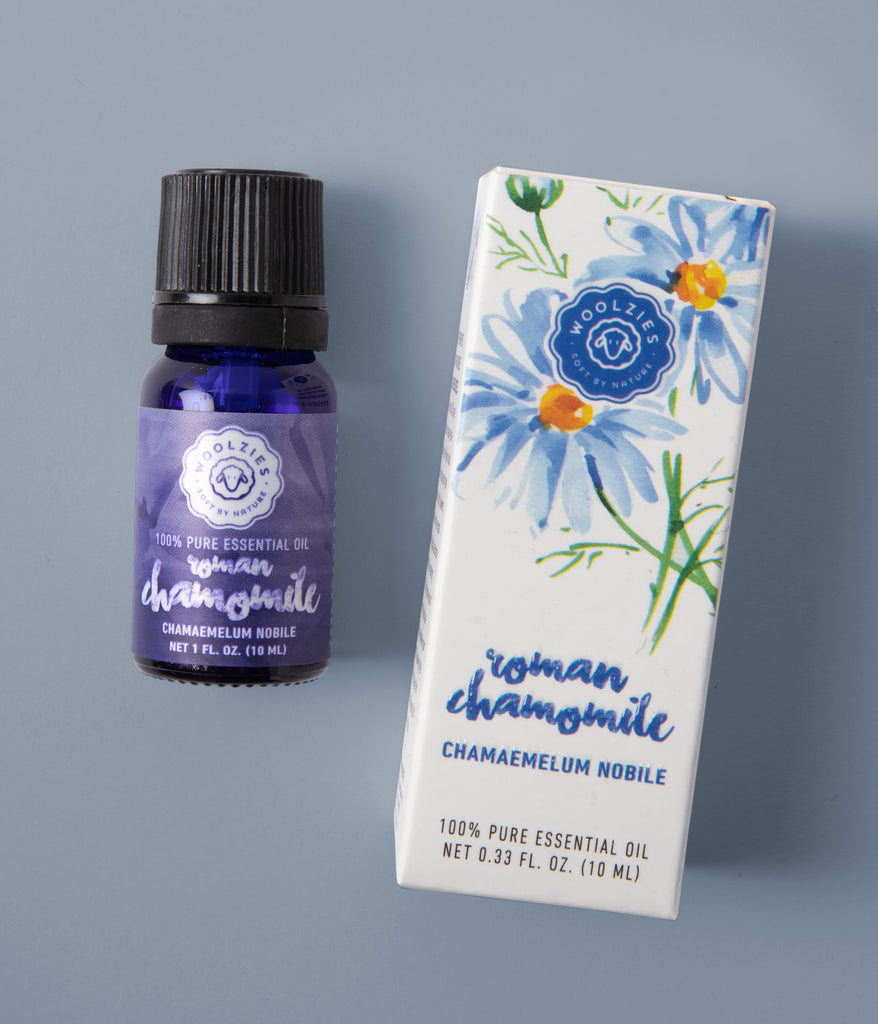 What's Inside
Only natural ingredients. Period.
Roman Chamomile Essential Oil
Roman Chamomile Essential Oil
Ingredients
The Roman chamomile plant, also known as Chamaemelum nobile, is cultivated in Argentina, Europe, and North America. It grows close to the ground and has grayish leaves and daisy-like flowers that have a fruity scent.
EXTRACTION METHOD
Woolzies Roman Chamomile Essential Oil is extracted from the flowers of the plant via steam distillation.
How To Use

Diffuse
Diffuse calming Roman chamomile oil into the environment by adding 3-5 drops
per 100ml of water to an oil diffuser.

Skin + Body
Use Roman chamomile oil topically by diluting 4-6 drops in 20ml (2 Tbsp) of carrier oil.
Massage this oil into the abdomen to reduce digestive problems or into the bottom of the feet before bed to encourage sleep.
Add 5-10 drops to a warm bath to soothe the body and mind.

Home
Make a relaxing pillow spray by combining 1 cup water, ½ cup pure vodka, 20 drops Roman chamomile oil, 15 drops lavender oil, and 10 drops ylang ylang oil in a spray bottle. Shake this well before lightly spraying the pillowcases and bed linen.


Pairs Well With
Roman chamomile oil pairs well with floral and citrus oils like geranium, lavender, rose, ylang ylang, bergamot, and lemon.
Make a calming blend to encourage restful sleep by combining 4 drops Roman chamomile oil, 2 drops ylang ylang oil, and 4 drops lavender oil.
Reviews
Customer Reviews
10/21/2019
Barbara W.

United States
High Quality
Great experience. Use this for body butter. Love the quality. Great for the price. Won't buy anything but Woolzies EO. If you haven't tried them you owe it to yourself to do so.
Great price!
I put 2 drops on my lava stone bracelet and the smell is still strong by the end of the day! The scent is strong. A few drops will go along way.