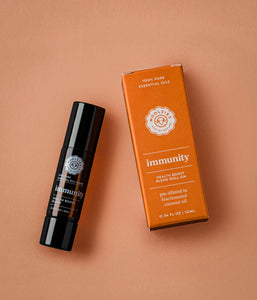 Immunity Blend Double Sided Roll-On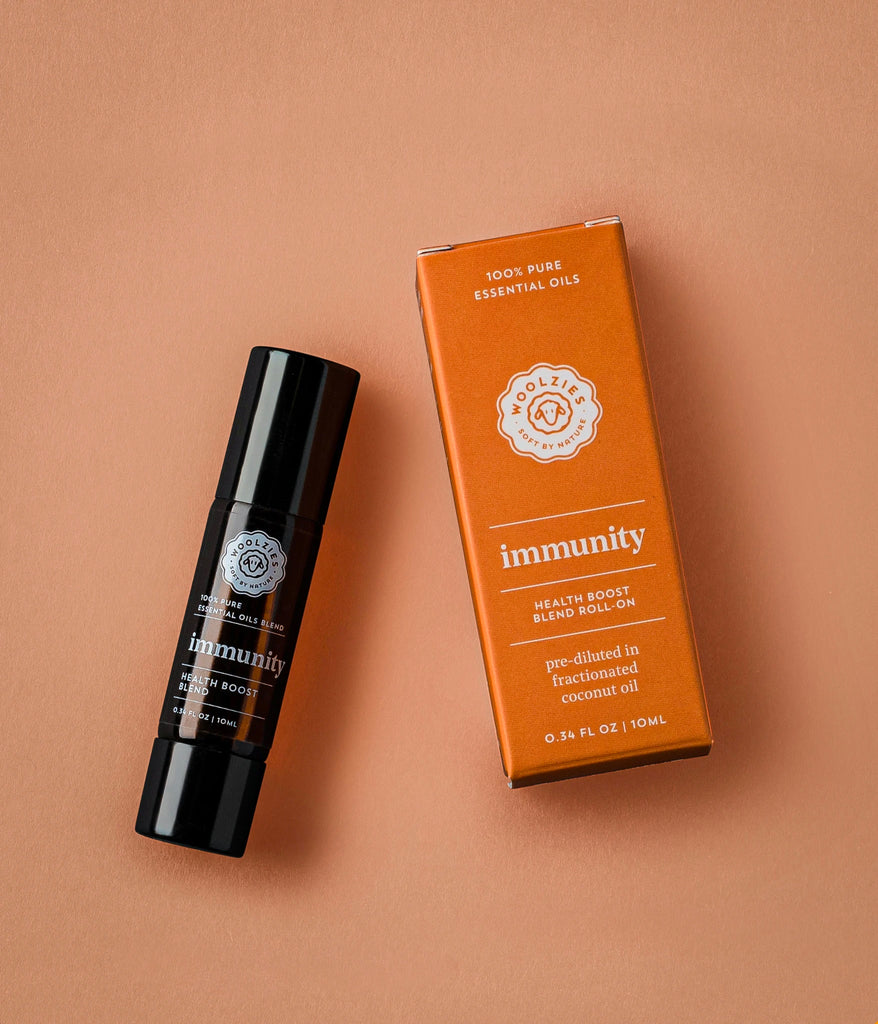 What's Inside
Only natural ingredients. Period.
Immunity Blend Roll-On
Ingredients
Clove oil, lemon oil, cinnamon oil, eucalyptus oil, rosemary oil, tangerine oil, nutmeg oil, and almond oil.
How To Use

Skin + Body
Apply Immunity Roll-On to the chest and bottom of the feet to relieve congestion and boost immunity.
Apply this roll on to the hands to disinfect and prevent the spread of germs.
Apply to the pulse points to energize the body and boost the immune system.
Reviews
Customer Reviews
10/16/2020
Ange

Canada
Smells amazing!
Been using this for a couple weeks now. I started using it once I felt I was getting a cold. Not sure if it was the roll but I was able to get over my cold quicker than usual. Love the smell.