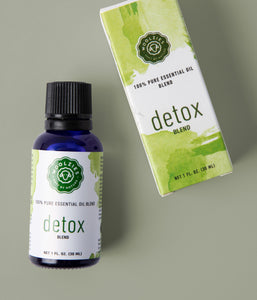 What's Inside
Only natural ingredients. Period.
Detox Blend
Ingredients
Geranium oil, rosemary oil, lemon oil, peppermint oil, juniper berry oil, tangerine oil, and basil oil.
How To Use

Diffuse
Inhale the Cold Stopper Blend by adding 3-5 drops per 100ml of water to an oil diffuser. This will reduce cold symptoms and boost the immune system.


Skin + Body
Dilute 4-6 drops of Cold Stopper in 20ml (2 Tbsp) of carrier oil before applying to the skin.
Massage this blend into the chest and back to relieve sinus congestion, coughing, and headaches.
Massage this oil onto the bottom of the feet to support the immune system.
Add 5-10 drops to a warm bath to soothe the body.

Home
Make a soothing room spray that can kill germs by combining 1 cup water, ½ cup witch hazel, and 25 drops Cold Stopper Blend in a spray bottle. Shake this well and mist the air as needed.