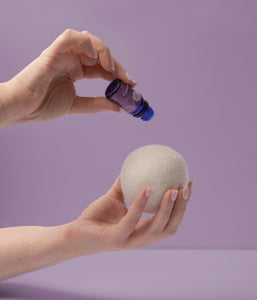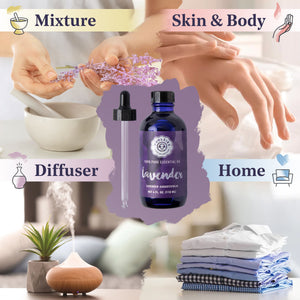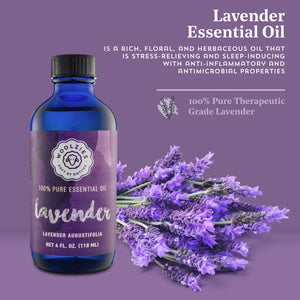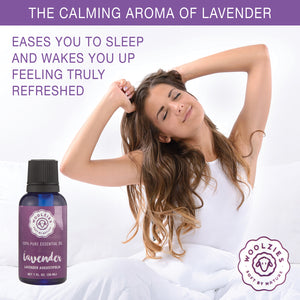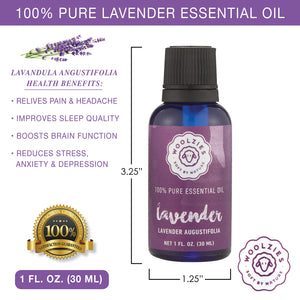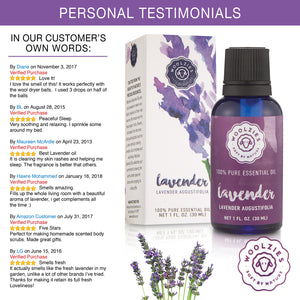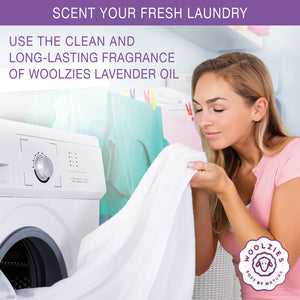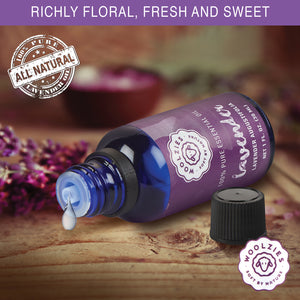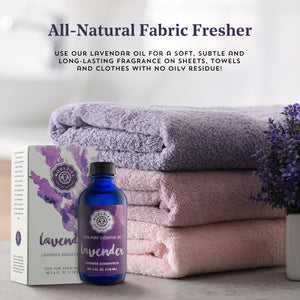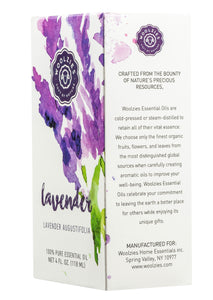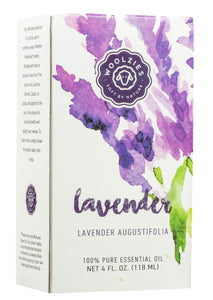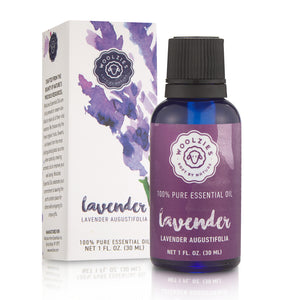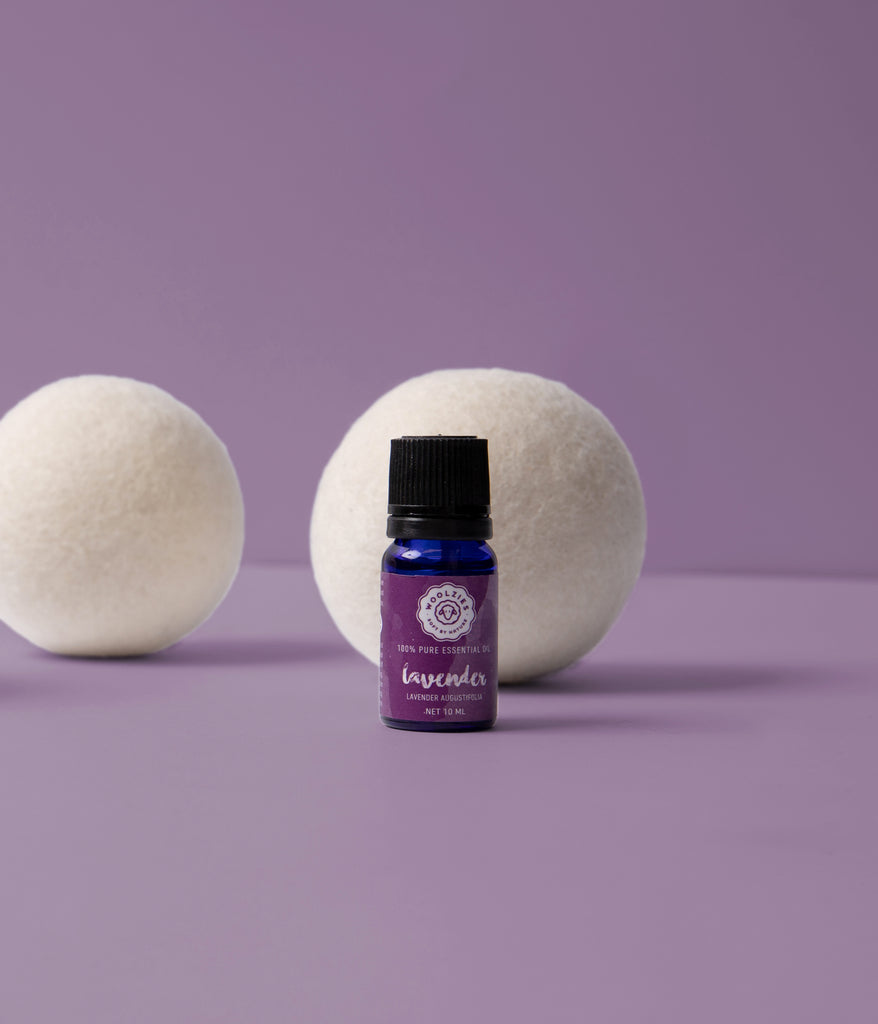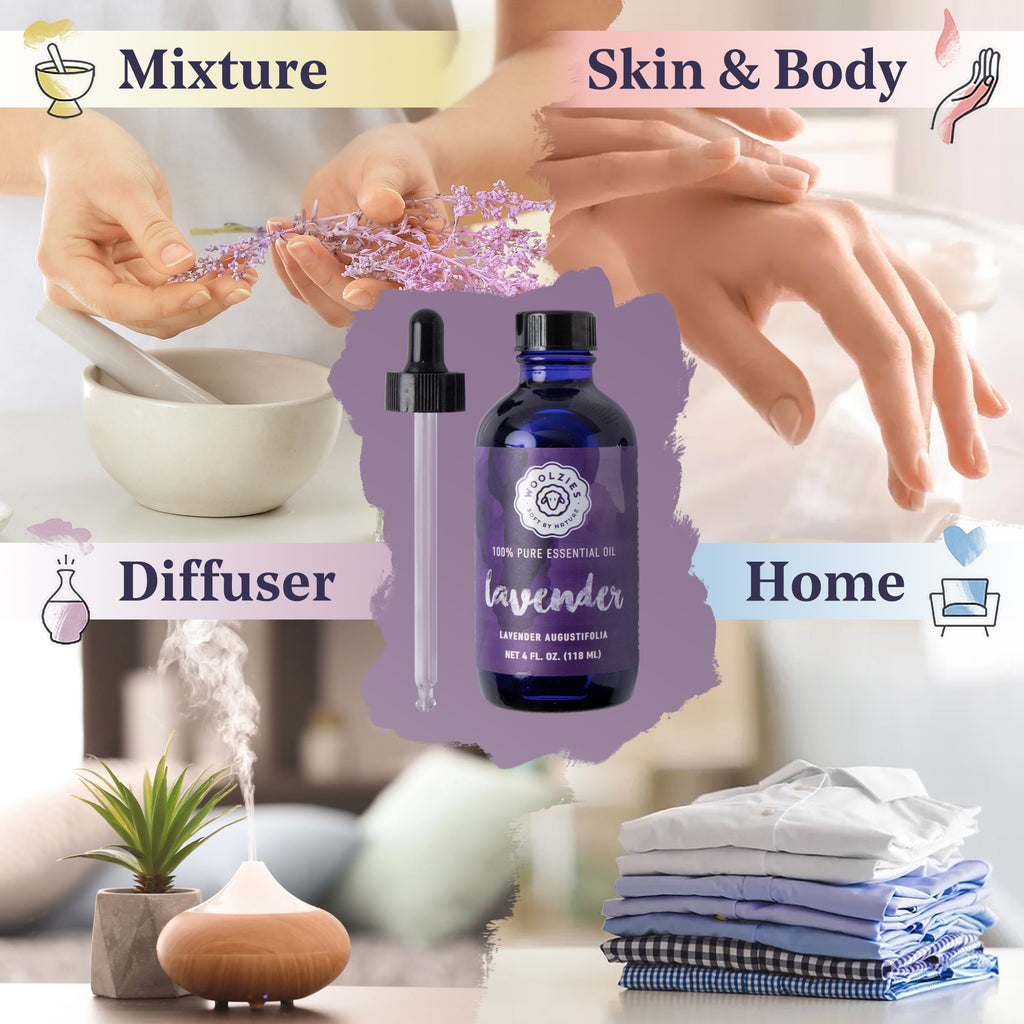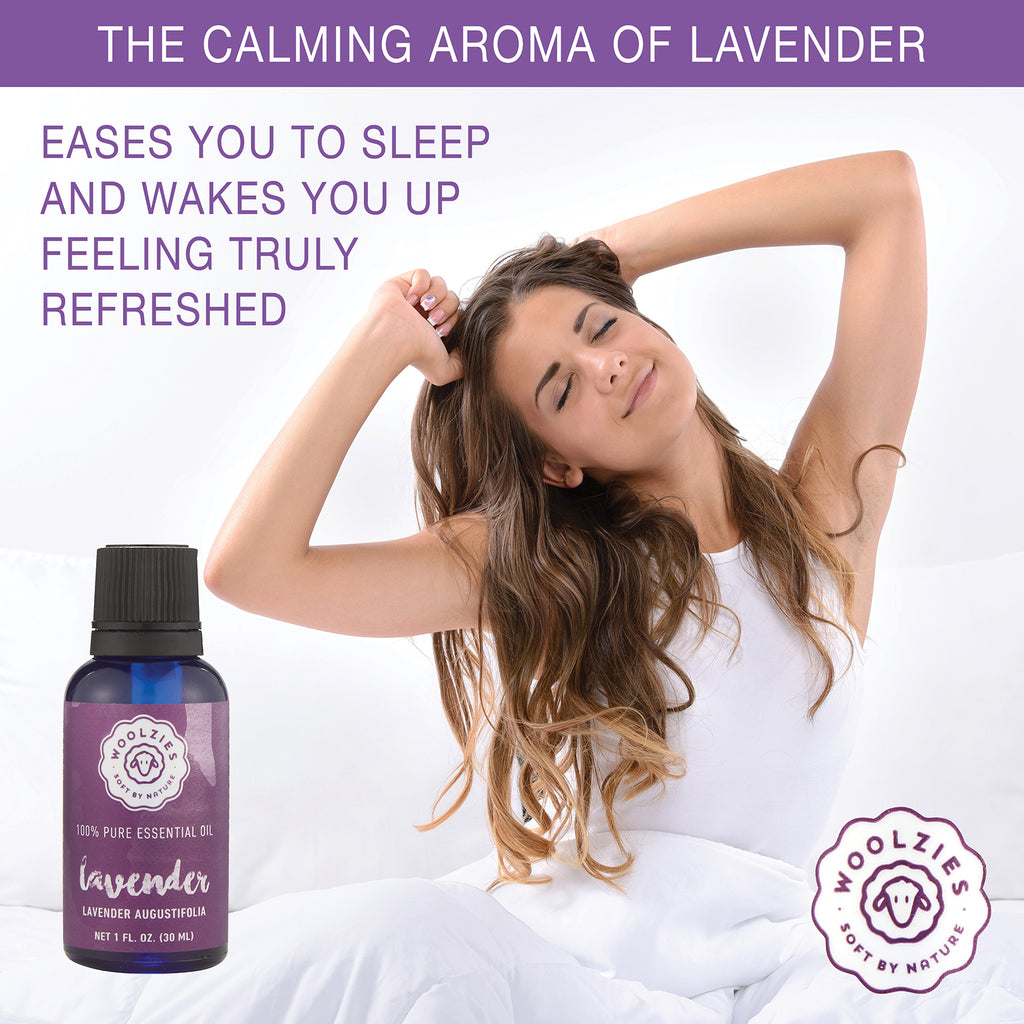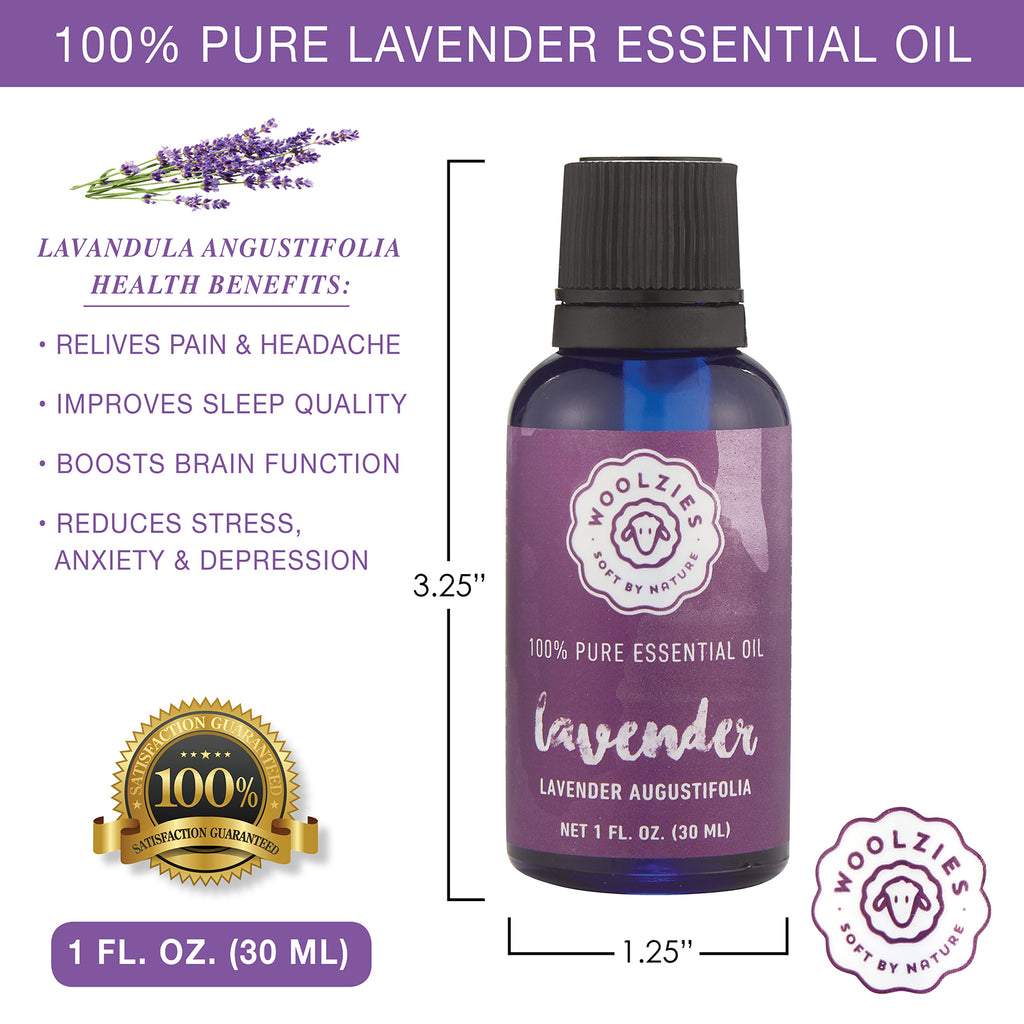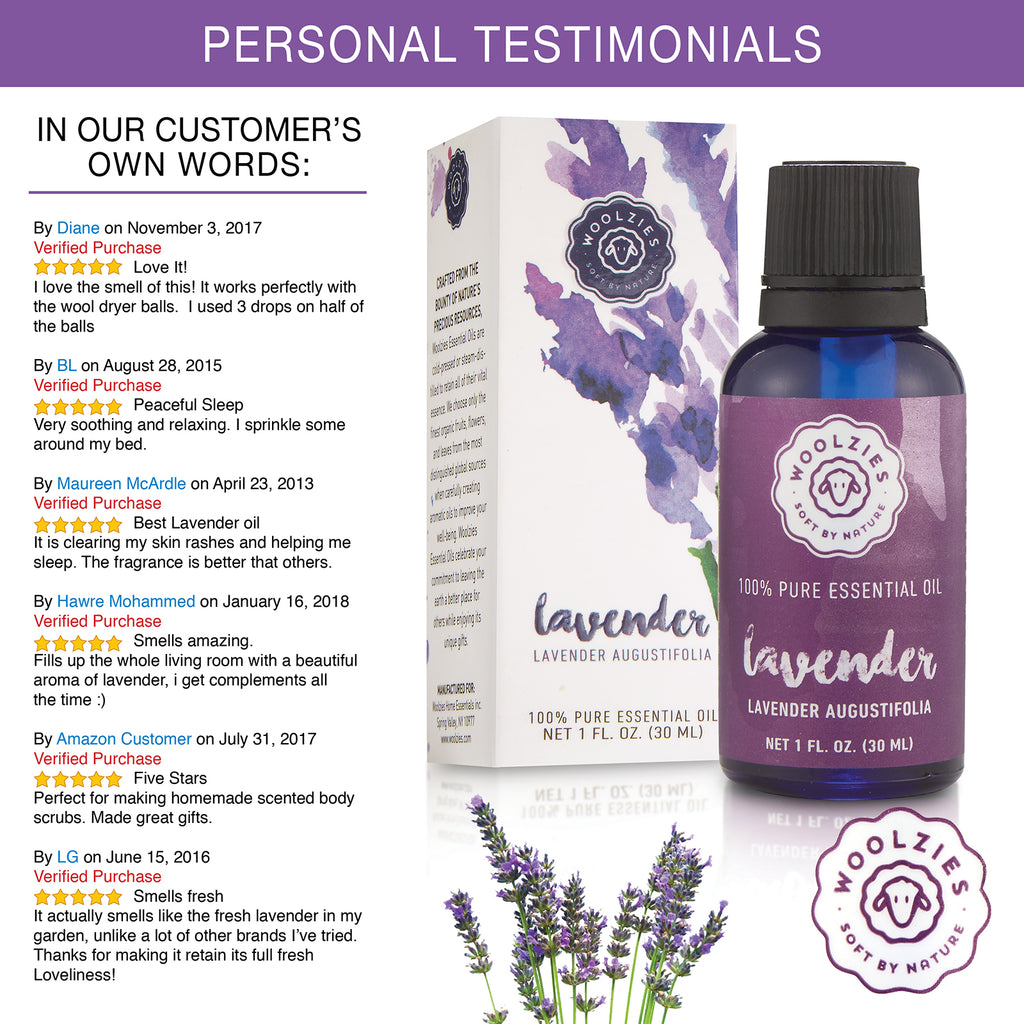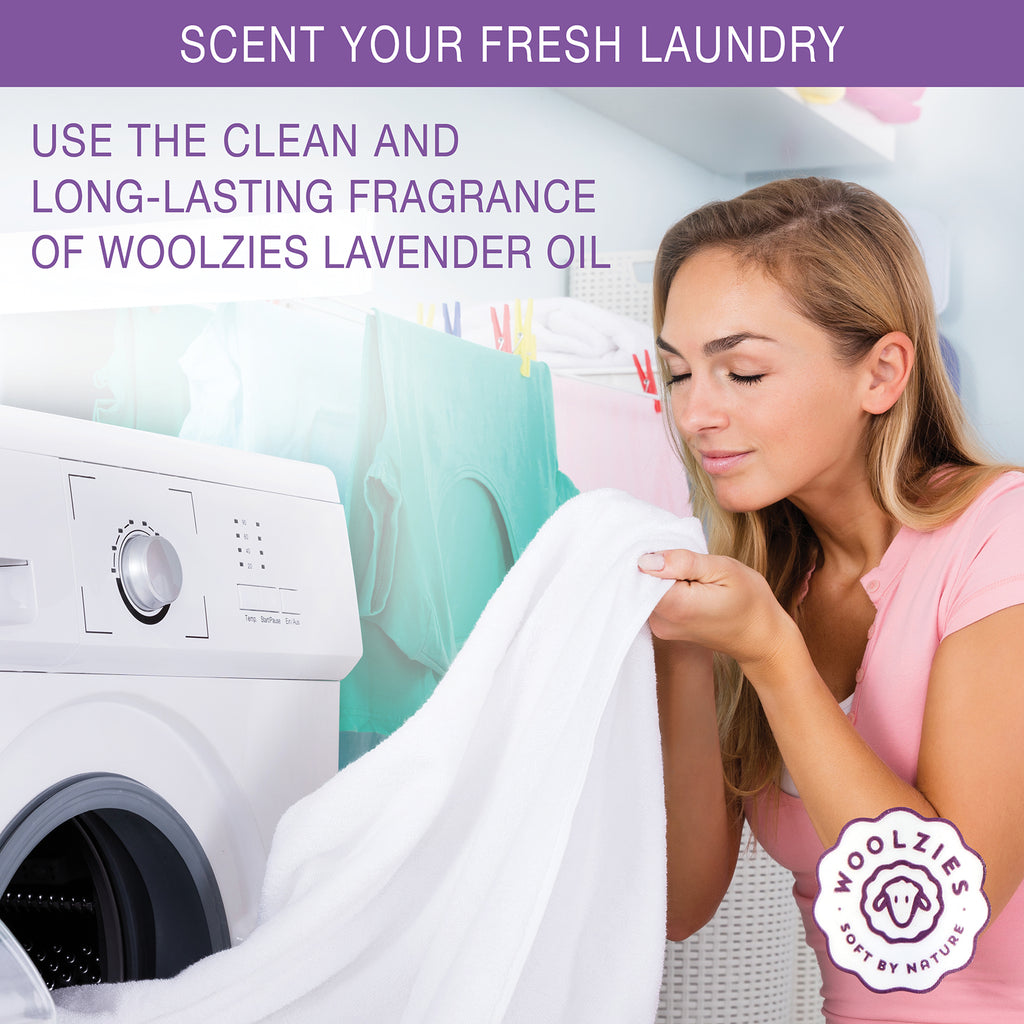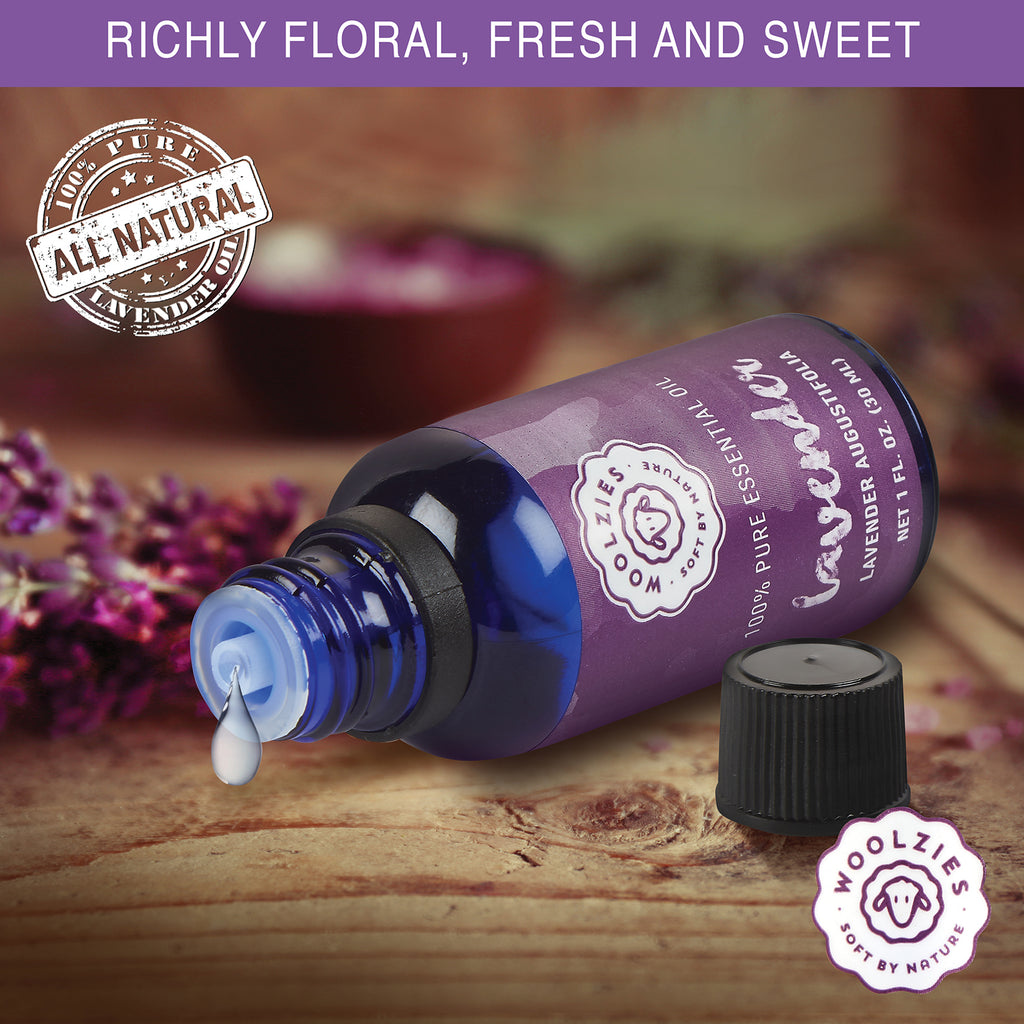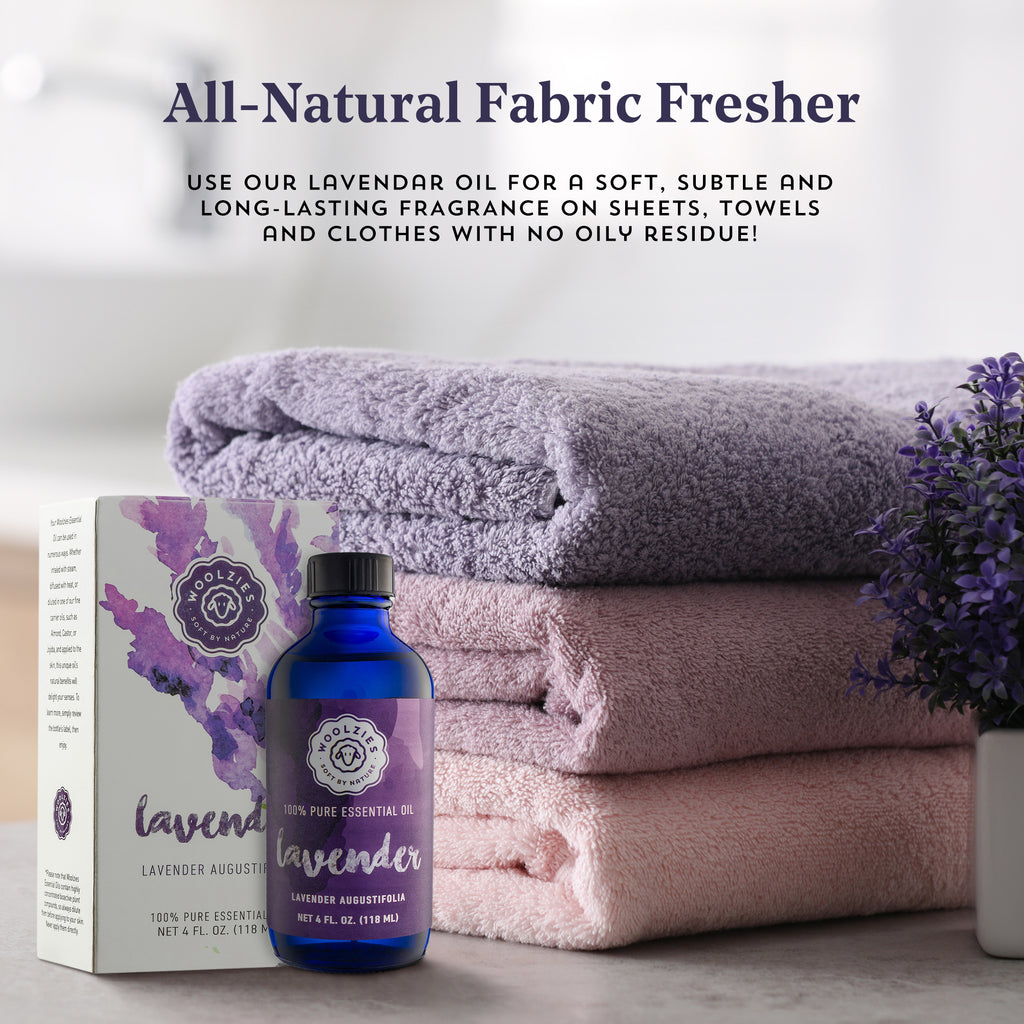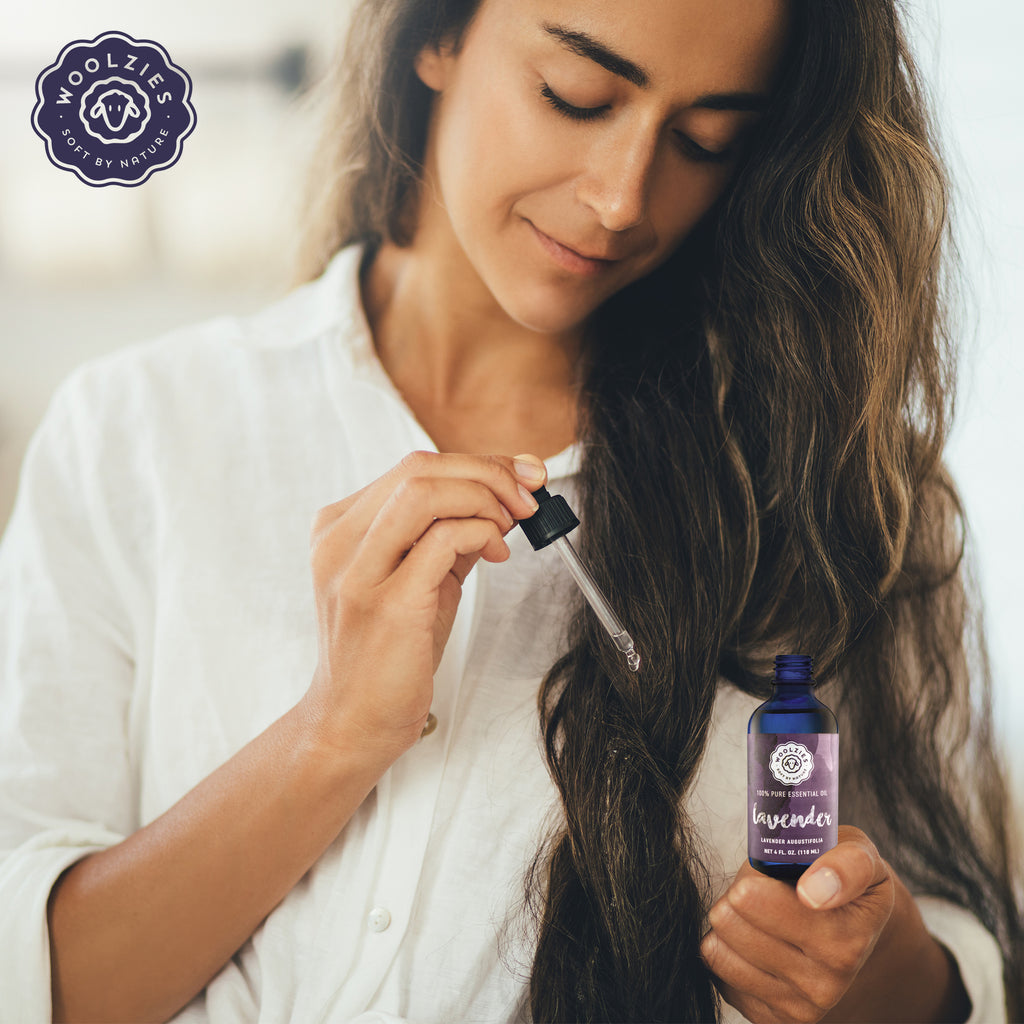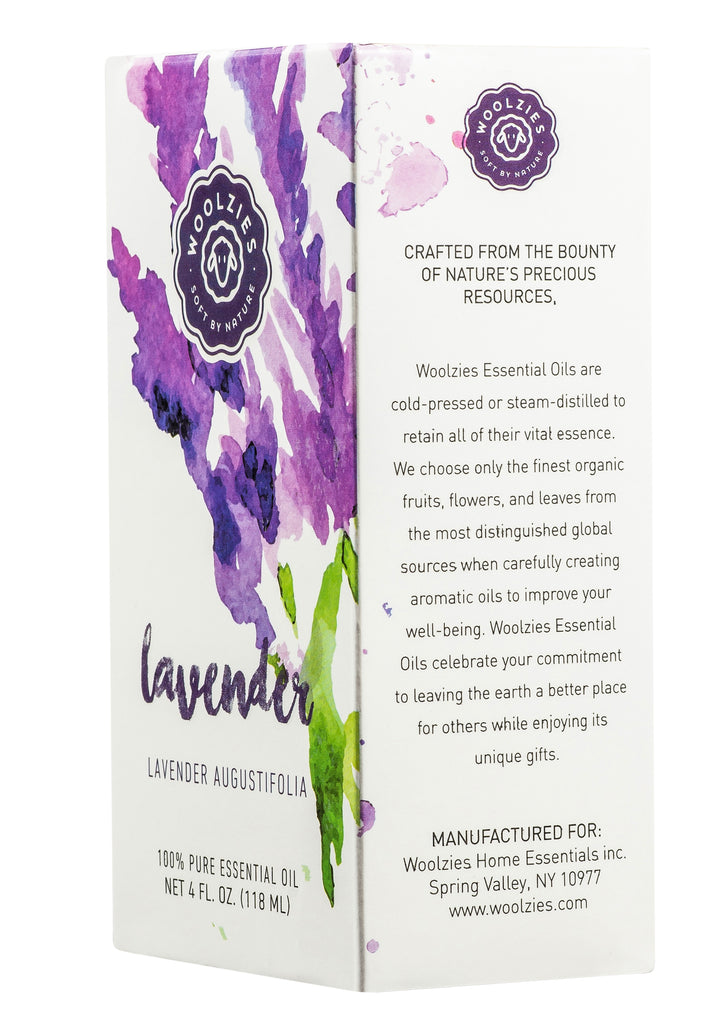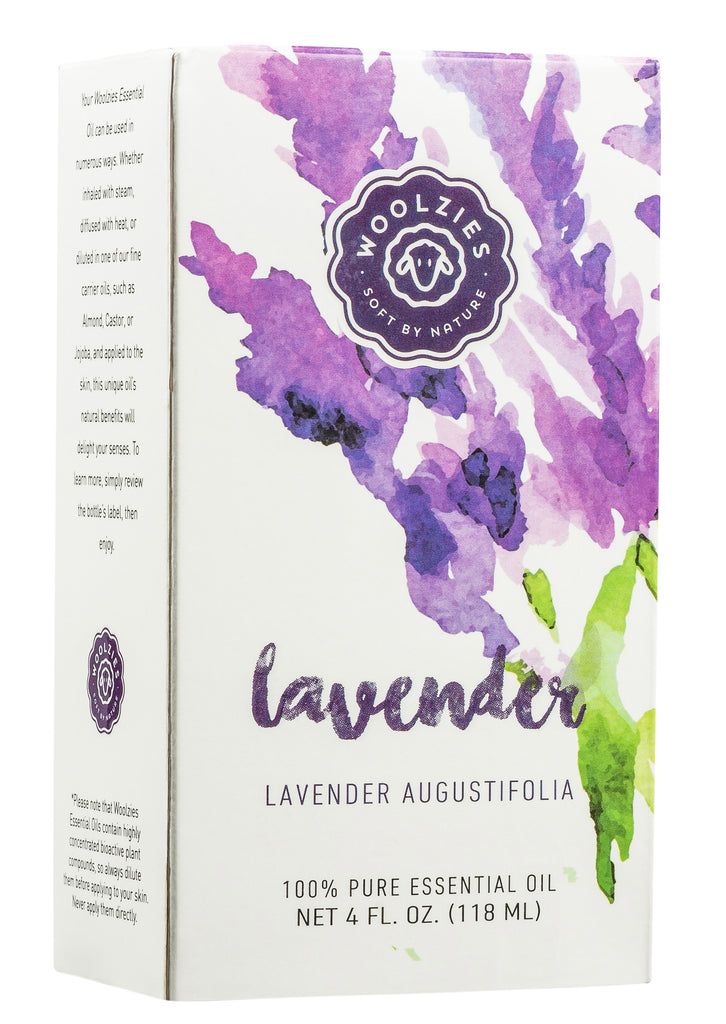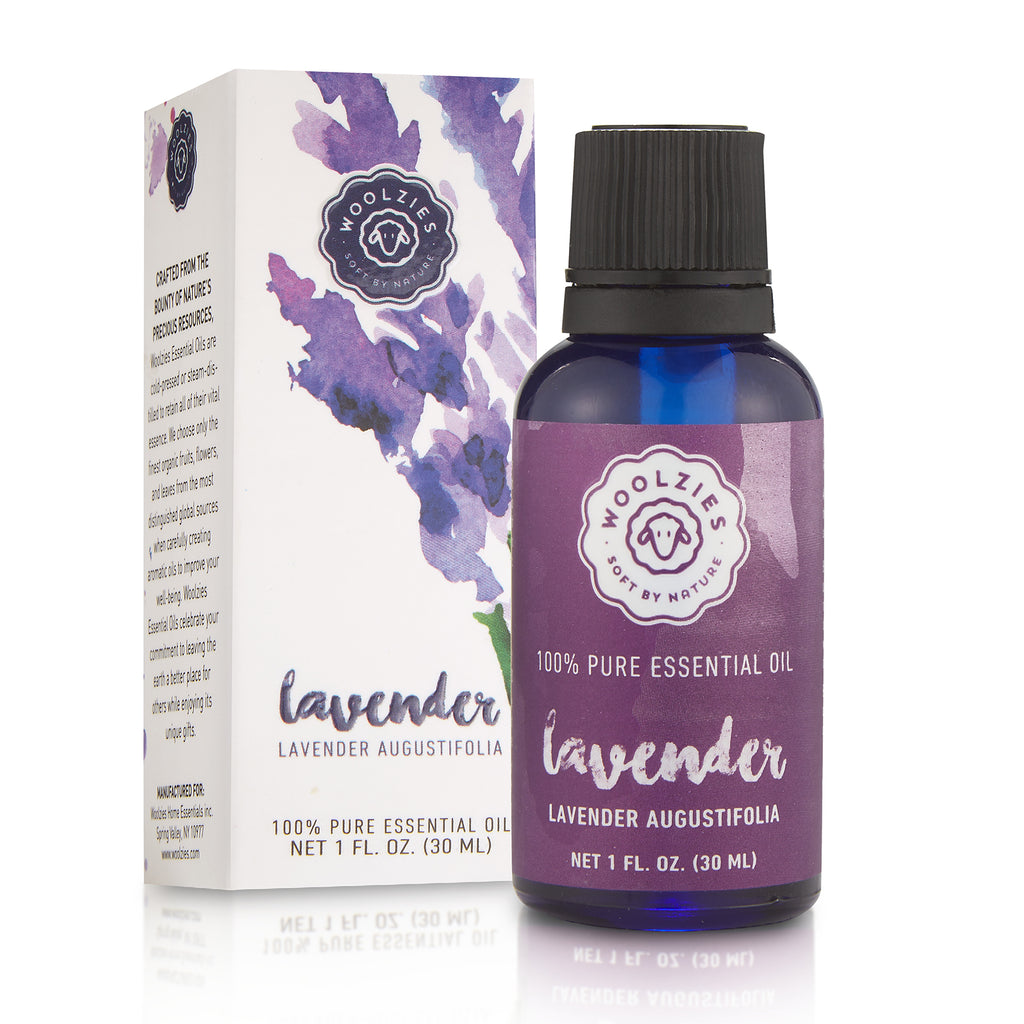 What's Inside
Only natural ingredients. Period.
Lavender Essential Oil
Ingredients
Lavender, also known as Lavandula angustifolia, produces beautiful pinkish-purple flowers that give off an intoxicating floral aroma. It is a water-wise plant that is indigenous to the Mediterranean area of Europe.
EXTRACTED METHOD
Woolzies Lavender Essential Oil is extracted by steam distillation from the flowers of the plant.
How to use

Diffuse
Add 3-5 drops of lavender oil per 100ml of water to an oil diffuser to enjoy its soothing aroma.

Skin + Body
To apply lavender oil to the body, dilute 4-6 drops in 20ml (2 Tbsp) of carrier oil.
Applied topically, this oil can treat tense and aching muscles as well as insect bites, blemishes, burns, and infections.
Massage this oil into the bottom of the feet before bed to combat insomnia and anxiety.
Make a relaxing and soothing bath salt blend by adding 1 cup of Epsom salts, 4 drops of lavender oil, 4 drops of Roman chamomile oil, and 1 drop of peppermint oil to a warm bath.

Home
Lavender oil can be used to freshen linen, clothing, and the air in your home.
Combine 25 drops of lavender oil with 1 cup of water in a spray bottle for a
floral room and linen spray.

Pairs Well With
Lavender oil pairs well with clary sage, bergamot, geranium, Roman chamomile, rosemary, cedarwood, and eucalyptus essential oils.
For a relaxing oil blend, combine 4 drops lavender oil and 3 drops Roman chamomile oil.