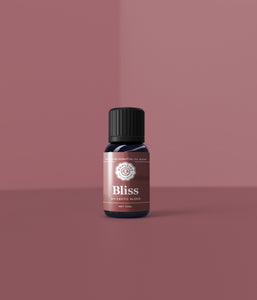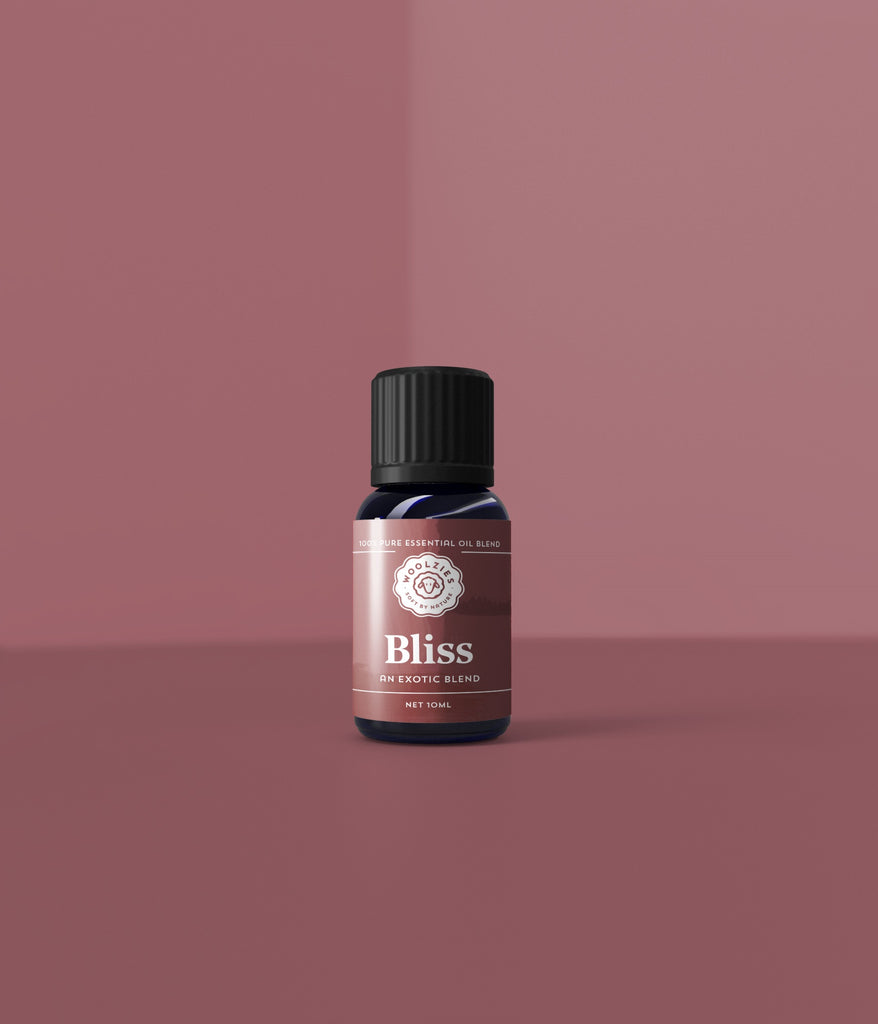 What's Inside
Only natural ingredients. Period.
Bliss Blend
Ingredients
Rose, geranium, jasmine, clary sage, and vetiver.
How To Use

Diffuse
Enjoy this sensual blends by adding 3-5 drops per 100ml of water to an oil diffuser.

Skin + Body
Dilute 4-6 drops in 20ml (2 Tbsp) of carrier oil before applying to the skin.
Apply a small amount of diluted bliss oil blends to the pulse points for an exotic perfume.

Bliss blend can be used for a sensual, exciting, and romantic massage.
Add 5-10 drops of bliss oil blend to a warm bath for a romantic soak.
Make an exotic sensual body scrub by combining 1/2 cup carrier oil, 1 cup granulated sugar, and 25 drops of bliss oil blend. Store this in a jar and massage one scoop gently over the body.

Home
Make a romantic room and linen spray by combining ½ cup vodka, ½ cup pure water, and 20 drops of bliss oil blend in a spray bottle.