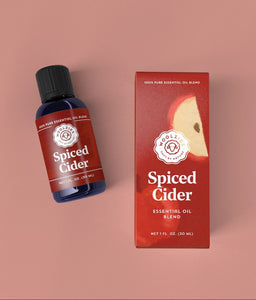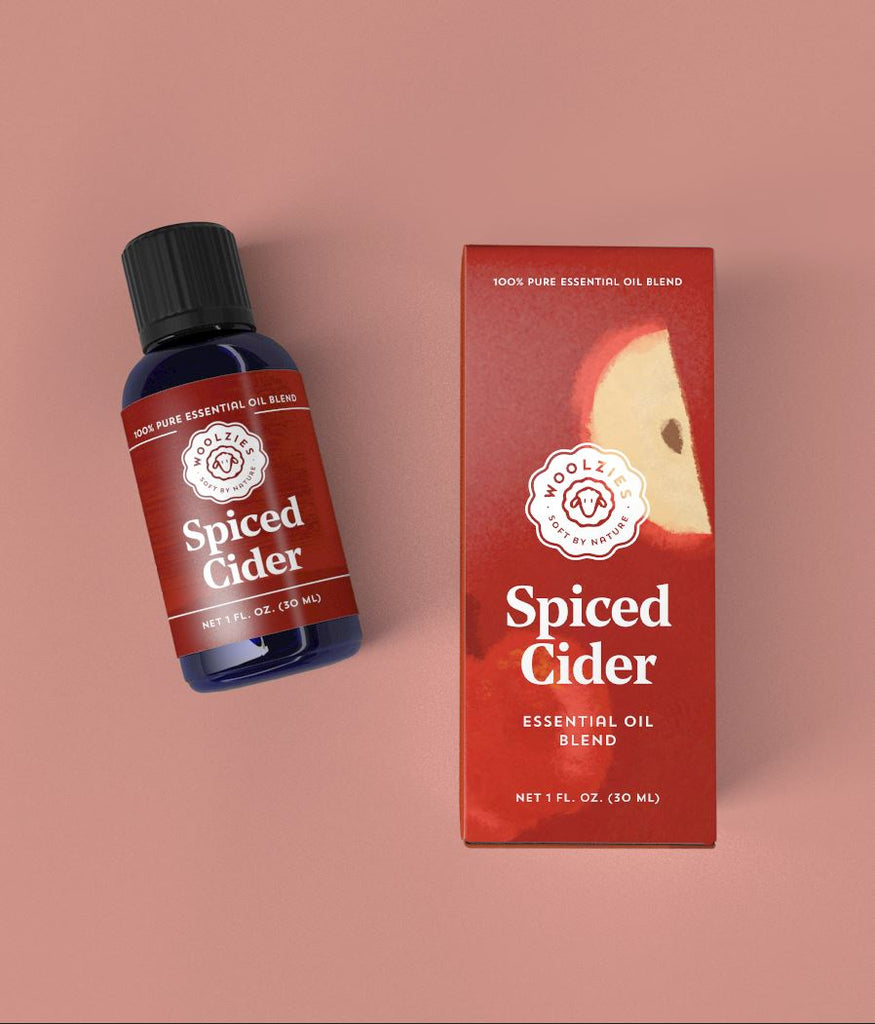 What's Inside
Only natural ingredients. Period.
Spiced Cider Blend
Ingredients
Ginger, Star Anise, Nutmeg, Cardamom, Cinnamon, Orange, Apple Cider Extract, & Clove Essential Oils.
How to Use

Diffuse
Add 3-5 drops of Spiced Cider blend per 100ml of water to an oil diffuser to enjoy its soothing aroma.

Skin + Body
To apply spiced cider blend to the body, dilute 4-6 drops in 20ml (2 Tbsp) of carrier oil.

Home
Spiced Cider Blend can be used to add an autumn scent to linen, clothing, and the air in your home.
Combine 25 drops of Spiced Cider Blend with 1 cup of water in a spray bottle for a autumn spice room and linen spray.