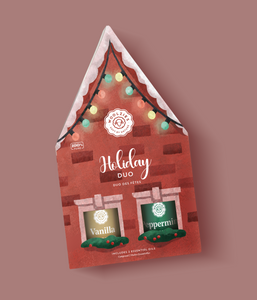 The Holiday Townhouse Collection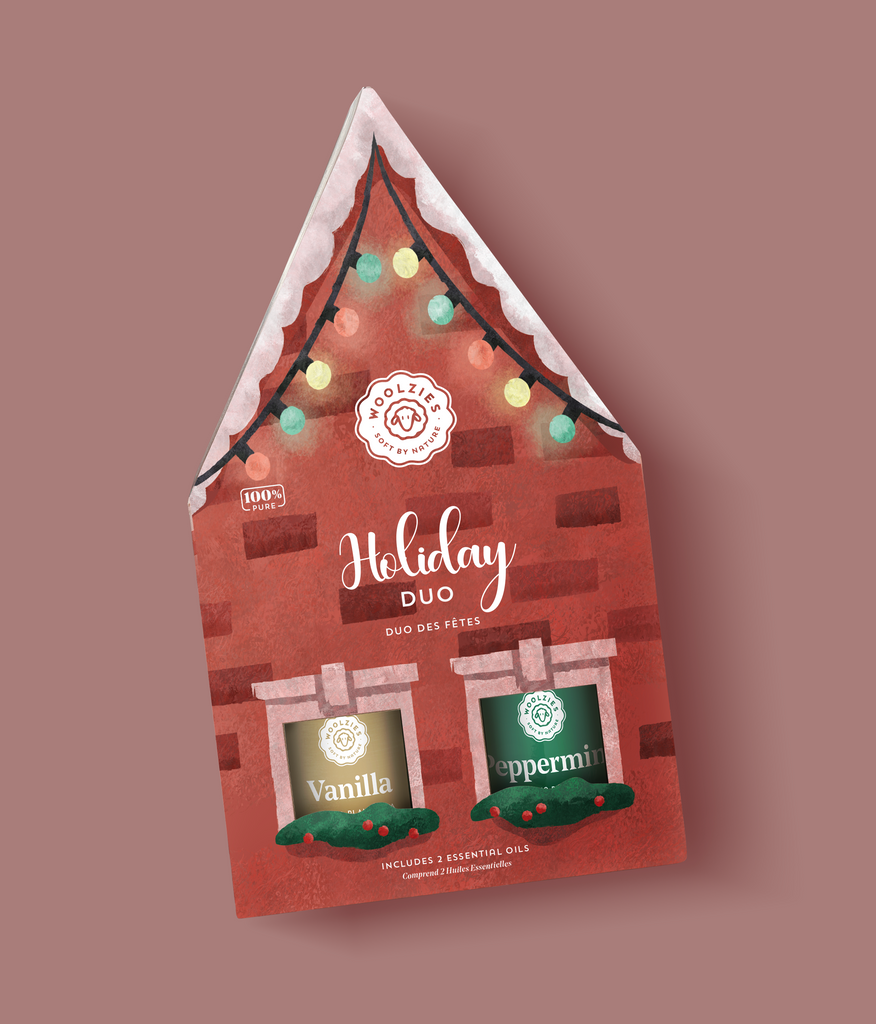 What's Inside
Only natural ingredients. Period.
The Holiday Townhouse Collection (Set of two)
The Holiday Townhouse Collection
Vanilla Essential Oil
Vanilla, also known as Vanilla planifolia, is a vine that grows up an existing structure. It is native to Mexico and is now grown in Indonesia, Madagascar, and Réunion. The vines produce stringy pods which contain sweet-smelling seeds.
EXTRACTION METHOD
Woolzies Vanilla Essential Oil is made by infusing sunflower oil with vanilla beans.
Peppermint Essential Oil
Peppermint, also known as Mentha piperita, is a hybrid plant of water mint and spearmint. It is indigenous to Europe and the Middle East. This plant has light purple flowers and serrated green leaves with a fragrant minty aroma.
EXTRACTION METHOD
Woolzies Peppermint Essential Oil is extracted by steam distillation using the leaves of the plant.
How To Use

Diffuse
Diffuse the townhouse collection oils by adding 3-5 drops per 100ml of water to an oil diffuser.

Skin + Body
Use these oils topically by diluting 4-6 drops in 20ml (2 Tbsp) of carrier oil.
Use peppermint oil to relieve painful sunburn and sore and fatigued muscles.
Add 5-10 drops to a warm bath.
Massage 10-20 drops of vanilla oil onto the feet, neck, and chest to relieve anxiety and relax the mind and body.
Make a refreshing and soothing mouthwash by adding 5 drops of peppermint oil and 5 drops of lemon oil to a cup of warm water.

Home
Make an uplifting room spray by combining 1 cup water, ½ cup pure vodka, 25 drops vanilla oil, 20 drops sweet orange oil, and 15 drops rosemary oil. Store this in a spray bottle and shake well before lightly misting the air.