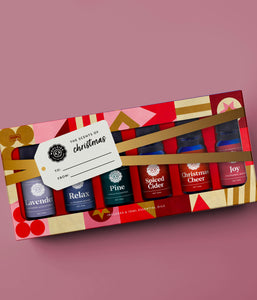 The Scents of Christmas Collection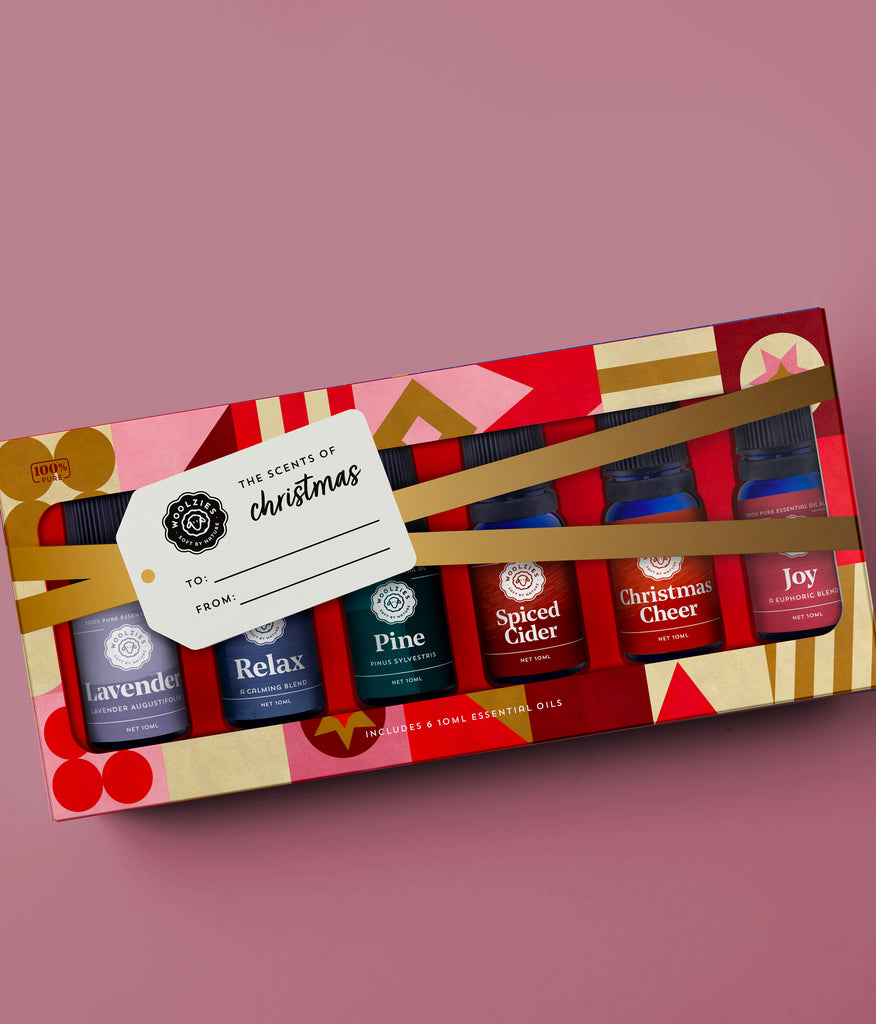 What's Inside
Only natural ingredients. Period.
Ingredients
Relax Blend
Vetiver, rose, lavender, jasmine, basil, and bergamot oils.
Spiced Cider Blend
Ginger, Star Anise, Nutmeg, Cardamon, Cinnamon, Orange, Apple Cider Extract, & Clove.
Joy Blend
Bergamot, ylang ylang, geranium, lemon, coriander seed, mandarin, jasmine, palmarosa, and rose essential oils.
How to Use

Diffuse
Add 3-5 drops of Woolzies Blends per 100ml of water to an oil diffuser to create a positive atmosphere.

Skin + Body
To apply the a holiday blend to the body, dilute 4-6 drops in 20ml (2 Tbsp) of carrier oil.
Apply a few drops of your favorite holiday blend to your pulse points for an inspiring natural perfume.
Add 5-10 drops to a warm bath.
Reviews
Customer Reviews
02/02/2023
Linda L.

United States
Mistake
Did not mean to order Christmas oils. My mistake. Love the single oils- clove, peppermint. Don't know how that happened!
12/29/2021
Danita

United States
Wonderful Scent for Diffuser
I purchased this set for during the Christmas season and I ABSOLUTELY love, "Christmas Cheer." I only wished they sold it year round individually. I haven't tried the other scents because I so love this one.
12/08/2021
Mary

United States
Love This!! The feeling of Christmas- Year Round!
My husband bought me this for Christmas last year and I immediately loved it! super high quality essential oils that smell real, I bought another set after the first one finished so my home can smell like Christmas whenever I want! The spiced cider and joy are the best!