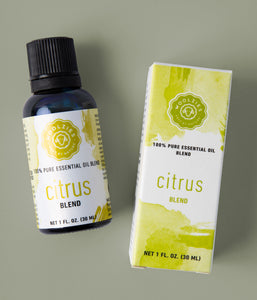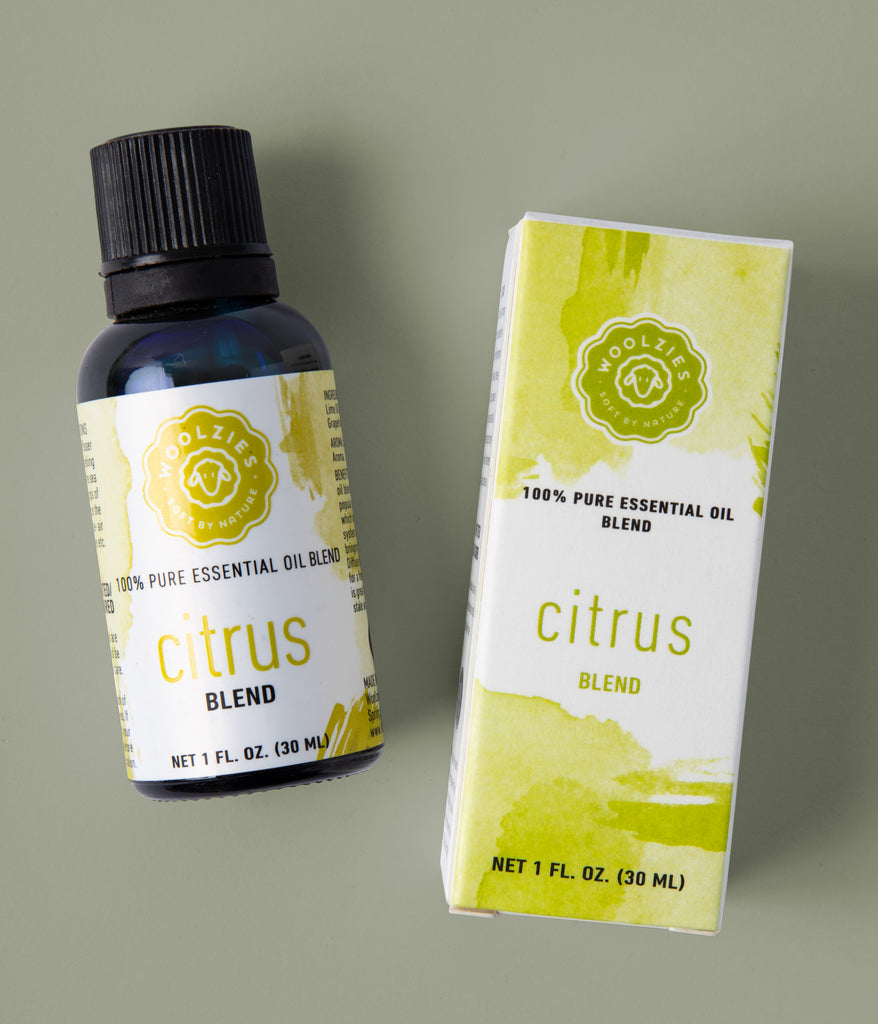 What's Inside
Only natural ingredients. Period.
Citrus Blend
Sweet Orange Oil
Sweet orange essential oil is a mood-boosting, cleansing, and energizing oil with a sweet citrusy aroma. It can encourage creativity and freshen the air. Sweet orange oil can be inhaled, diffused, applied topically, and used for cleaning. The orange tree, also known as Citrus sinensis, is a citrus tree that produces round orange fruit and sweet-smelling white flowers called orange blossoms. The tree originated in the Far East and is now grown in many temperate climates. Woolzies Sweet Orange Essential Oil is extracted by cold-pressing the rind of the orange fruit.
Lemon- Lime Oil
Lemon essential oil is an invigorating and anti-bacterial oil that can be used as a mood booster, air purifier, and cleanser. It has a fresh crisp scent. The lemon tree, also known as Citrus limon, is an evergreen tree native to South Asia that can reach a height of 10-20 feet. It produces fruit and white blossoms which have a sweet fresh aroma. Woolzies Lemon Essential Oil is extracted by cold-pressing the rind of the lemon fruit.
Mandarin Oil
Mandarin essential oil has a sweet, fresh, bright citrus scent. Its mellow, soothing scent can ease melancholy and add peacefulness to your nightly routine. Known in Latin as Citrus reticulata, the mandarin orange tree is a small citrus tree that originates from Asia. Mandarins are sweeter and stronger than regular oranges. Woolzies Mandarin Essential Oil is cold-pressed from the citrus's rind.
Bergamot Oil
Bergamot essential oil is both a soothing and stimulating oil that can help with focus, anxiety, and pain. It has a floral and slightly spicy citrus aroma. The bergamot tree, also known as Citrus bergamia, is a delicate citrus plant that produces white flowers and yellow-green fruit known as bergamot orange. It is grown commercially in Italy and has a spicy citrus aroma. Woolzies Bergamot Essential Oil is extracted by steam distilling the peel of the bergamot fruit.
Grapefruit Oil
Grapefruit essential oil is a cleansing, invigorating, and uplifting oil with a sweet refreshing scent. It can help with oily skin, headaches, and mental and physical fatigue. The grapefruit tree, also known as Citrus paradisi, is a citrus tree native to Barbados. It produces sweet-smelling white flowers and large yellow-orange fruit. Woolzies Grapefruit Essential Oil is extracted by steam distilling the peel of the grapefruit.
Tangerine Oil
Tangerine essential oil fights viruses and bacteria, and also supports health digestion. It has been used in herbal Chinese culture for thousands of years. Called Citrus reticulata, this oil has a fresh, sweet citrus scent and comes from evergreen trees that bear the fruit. Woolzies Tangerine Essential Oil is cold-pressed from the tangerine peel.
How To Use

Diffuse
Add 3-5 drops of Woolzies Citrus Blend per 100ml of water to an oil diffuser. This will provide air-freshening and uplifting benefits.


Skin + Body
To apply the Citrus Blend to the body, dilute 4-6 drops in 20ml (2 Tbsp) of carrier oil.
For healthy and glowing skin, add 2-3 drops of this blend to your face or body moisturizer and massage it into the skin.
Add 5-10 drops of this energizing oil blend to a warm bath.
Make a refreshing and cleansing facial scrub by combining ½ cup baking soda,
3 Tbsp coconut oil, and 15 drops of Citrus Blend in a jar. Gently massage a small amount of this onto the face 3 times per week.

Home
Make a purifying and degreasing household cleaning solution by combining 15 drops Citrus Blend, 1/2 cup pure vodka and 1 cup water in a spray bottle. This is an odor-busting spray that can be used to clean counters, windows, floors, bathrooms, and kitchens.

Reviews
Customer Reviews
07/23/2020
Missy

Canada
Smells more like lemons
This is a great blend. The smells of lemon is the main citrus smell. Which I don't mind at all because I love lemons. This actually smells a lot stronger then the Lemon scent from Woolzies. So if you love lemons and citrus I would recommend this scent!
01/01/2020
heather

Canada
So juicy
I love a good citrus blend and this is one of my top favourites. its just so refreshing, juicy and relaxing. it is more of a sweeter citrus scent with some of the tang. i use this almost as much as the blissful magic blend which is also by woolzies just not quite as much