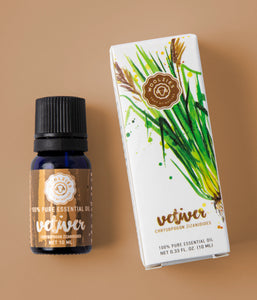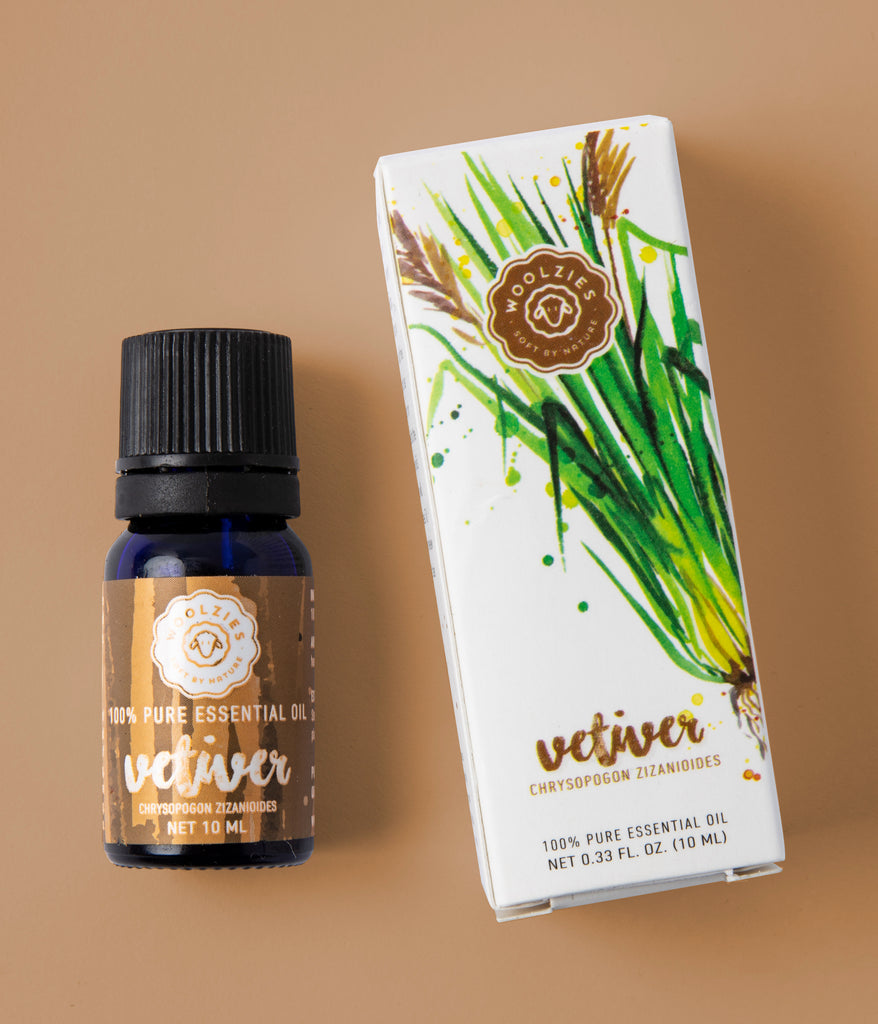 What's Inside
Only natural ingredients. Period.
Vetiver Essential Oil (10ml)
Vetiver Essential Oil
Ingredients
Vetiver, also known as Chrysopogon zizanioides, is a grass native to tropical areas of Asia that reaches 5 feet in height. It has long sharp-edged leaves and aromatic roots that grow downwards preventing soil erosion.
EXTRACTION METHOD
Woolzies Vetiver Essential Oil is steam distilled from the roots of the plant.
How To Use

Diffuse
Diffuse vetiver oil by adding 3-5 drops per 100ml of water to an oil diffuser.

Skin + Body
Use vetiver oil topically by diluting 4-6 drops in 20ml (2 Tbsp) of carrier oil.
Massage this oil into the bottom of the feet before bed to encourage restful sleep.
Add 5-10 drops of oil to a warm bath.
Make a natural deodorant by combing 1 cup water, 1 Tbsp witch hazel, 1 Tbsp baking soda, 10 drops sweet orange oil, and 10 drops vetiver oil in a spray bottle. Shake this well before spraying under the arms.

Home
Make a calming and relaxing room and linen spray using vetiver oil. Blend 1 cup water, 1 pinch sea salt, 10 drops vetiver oil, 15 drops lavender oil, and 10 drops cedarwood oil in a spray bottle. Shake well before spraying it into the air and over linen and towels.


Pairs Well With
Vetiver essential oil pairs well with sweet orange, bergamot, lavender, clary sage, rose, ylang ylang, cedarwood, sandalwood, and frankincense essential oils.
For a relaxing blend, combine 5 drops vetiver oil, 5 drops clary sage oil, and 5 drops lavender oil.