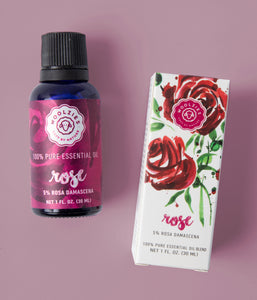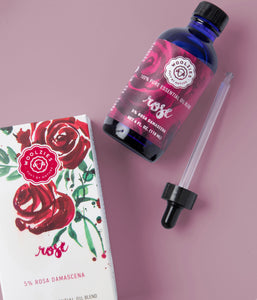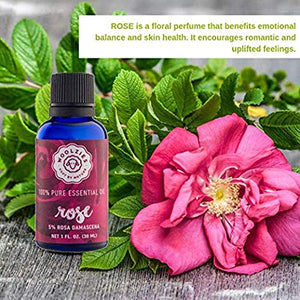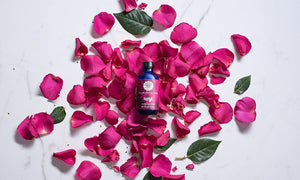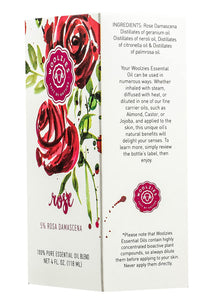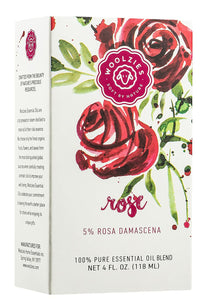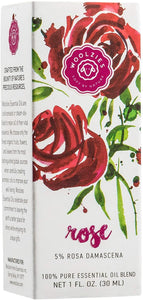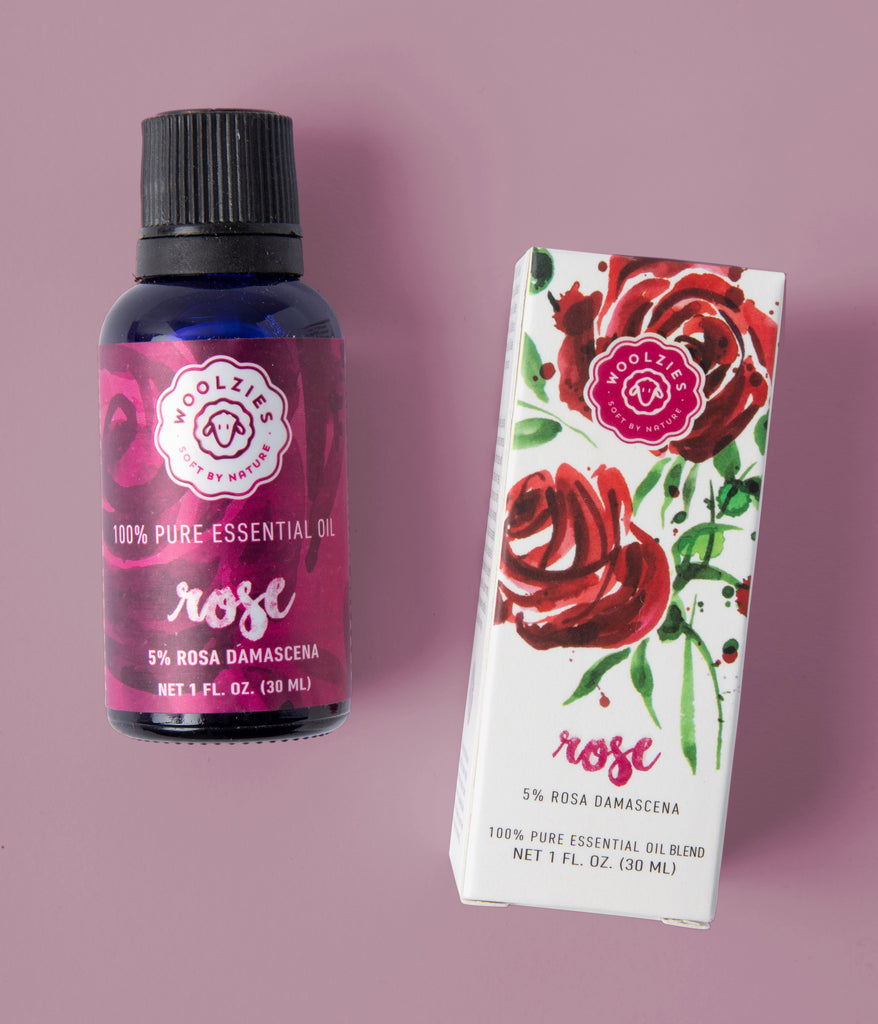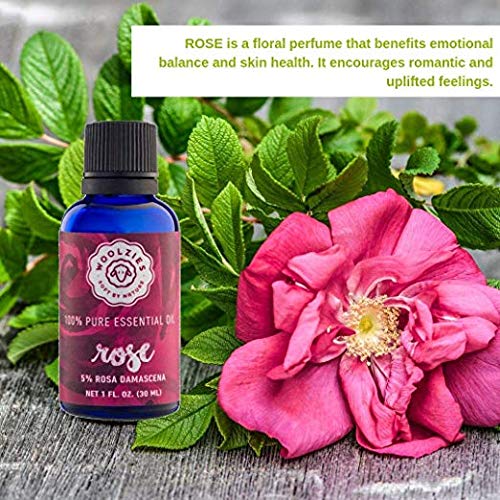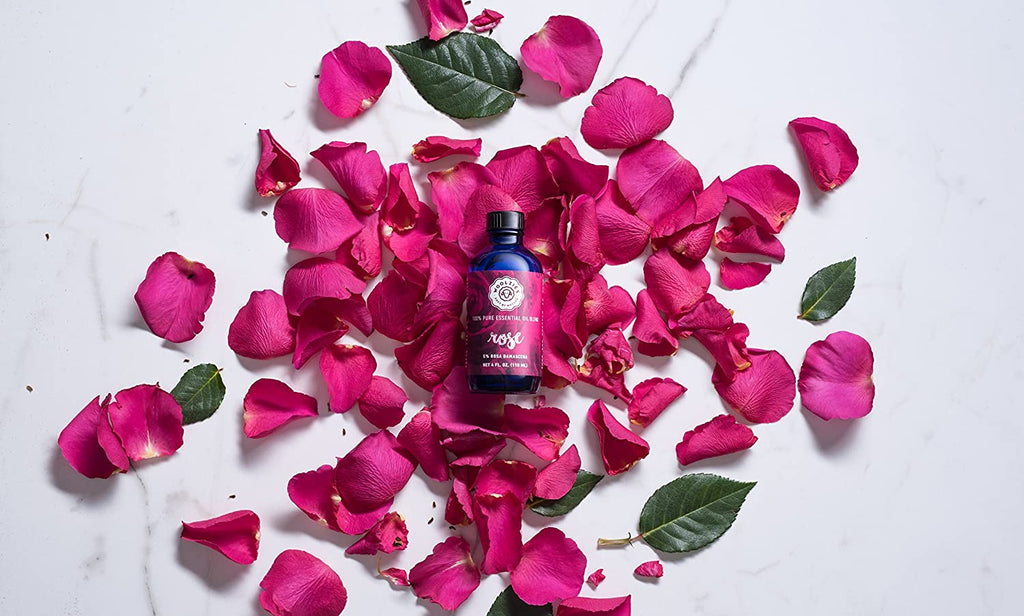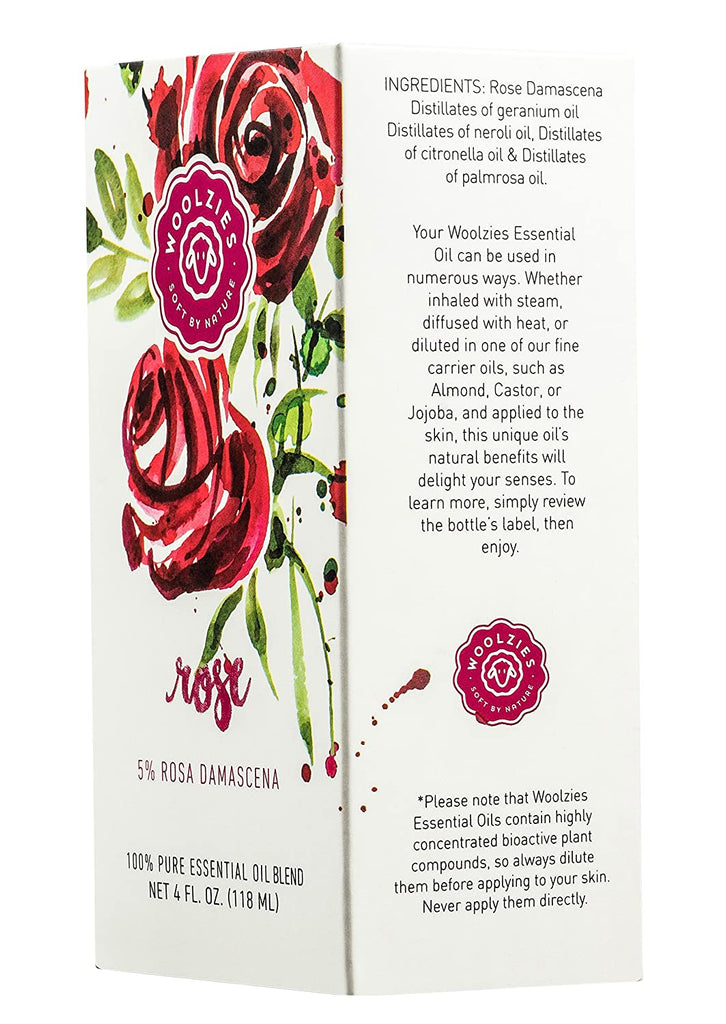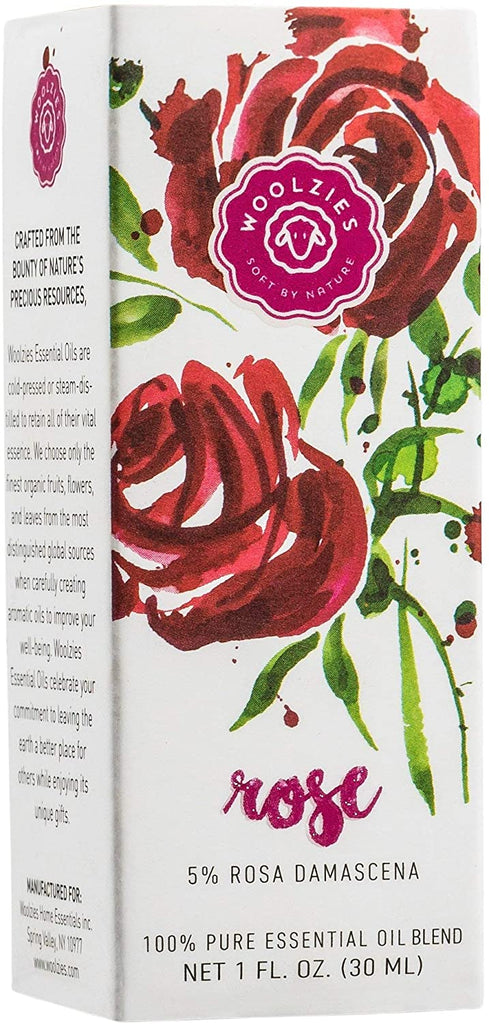 What's Inside
Only natural ingredients. Period.
Rose Essential Oil
Ingredients
Rose oil comes from the Damask rose, also known as Rosa damascene. This hybrid flower originated in the Middle East and has two varieties: Summer Damasks and Autumn Damasks. It has vibrant pink flowers with a sweet intoxicating aroma.
EXTRACTION METHOD
Woolzies Rose Essential Oil is steam distilled from the flowers of the plant.
How To Use

Diffuse
Diffuse rose oil by adding 3-5 drops per 100ml of water to an oil diffuser.

Skin + Body
Use rose oil topically by diluting 4-6 drops in 20ml (2 Tbsp) of carrier oil.
Apply this oil onto the pulse points for an uplifting floral perfume.
Add 5-10 drops to a warm bath.
Make a healing facial oil by combining 2 drops rose oil, 3 drops frankincense oil, and 3 drops sandalwood oil with 20ml (2 Tbsp) carrier oil. Massage a small amount into the skin each evening after cleansing.

Home
Make a romantic floral room spray by combining 1 cup water, ½ cup witch hazel,
15 drops rose oil, 10 drops ylang ylang oil, 10 drops patchouli oil, and 10 drops bergamot oil. Keep this in a spray bottle and shake well before misting into the air.

Pairs Well With
Rose essential oil pairs well with bergamot, Roman chamomile, jasmine, geranium, ylang ylang, neroli, patchouli,vetiver, sandalwood, and frankincense essential oils. For an oil blend that reduces feelings of loneliness, combine 2 drops rose oil, 3 drops frankincense oil, and 3 drops bergamot oil.